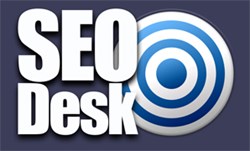 (PRWEB UK) 22 January 2014
Hogs Back Event Hire, the leading vintage crockery hire firm in Surrey and London, is pleased to announce a discount for glass hire services at the start of 2014. While the company has developed a sterling reputation for offering vintage crockery and cutlery for all manner of parties and events, they acknowledge that many of their clients focus on quenching the thirst of their guests. In order to provide the most effective party hire service at the start of the year, Hogs Back Event is providing a discount on large orders of glasses.
The company offers a wide range of glasses for events and functions of all sizes. Amongst the most popular glasses available to hire from Hogs Back Event Hire include fine rimmed champagne and wine glasses from Arcoroc. These glasses add a touch of class and elegance to any event, perfect for any party that is looking to kick-start 2014 with a touch of style. The firm understands that it is often the glasses that add some fizz and a touch of sparkle to their events, so they are keen to ensure that party planners can create the perfect look and ambiance at their functions without spending too much money.
The firm is committed to providing the most affordable glass hire Surrey has to offer. While the company's reputation has been developed on the back of their stunning range of vintage and classic crockery, they are more than happy to cater for any event or function. A touch of traditional glamour is often the perfect finishing touch for an event, but Hogs Back Event Hire are just as comfortable catering for a contemporary event as they are for one that harks back to a bygone era. It is this flexibility that has marked the firm out as one of the finest firms when it comes to finding the glass hire London loves.
As Hogs Back Event Hire do not have a minimum order size, they are suitable for hosting a small family gathering as they for arranging a corporate function and high society wedding. The range of stock that the firm has access to means that they can provide assistance at short notice. However, any special requests will require a reasonable amount of time to fulfill. The team at Hogs Back Event Hire is committed to helping party planners create the event that their guests deserve, and this has always been at the heart of what the company provides.
When it comes to ensuring a party goes well, offering guests a drink is a vital component to a good event. This is where the affordable range of glass hire options provided by Hogs Back Event Hire should ensure that guests have a brilliant time.
About Hogs Back Event Hire:
Hogs Back Event Hire provide an extensive range of crockery, cutlery, glass and linen hire to guests in London, Surrey and the Home Counties. The firm can cater for parties and requests of all sizes.