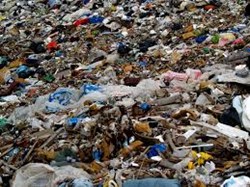 M&M 20 years of success coupled with TGER'S green energy blueprint makes for an huge green energy power producer.
Manila Philippines (PRWEB) January 09, 2014
True Green Energy Revolution, has ignited the creation of a cleaner tomorrow by implementing a zero waste philosophy in the waste to energy market.
Ronald Flynn, C.E.O and Founder of the newly formed TGER has corporate offices being erected in the free zone of the emirates, the middle east, Jakarta Indonesia, Singapore and the Philippines. Over the last 30 years he has become well known in the green energy sector for financing and raising capital.
http://www.prweb.com/releases/2012/1/prweb9086393.htm
http://www.prweb.com/releases/2011/11/prweb8985617.htm
http://www.fselistings.com/true-green-energy-group-corp-isin-ca8724191066-symbol-tgg-listed-on-the-frankfurt-stock-exchange-%E2%80%93-canadian-firms-listing-on-the-frankfurt-stock-exchange/
http://www.prnewswire.com/news-releases/true-green-energy-group-will-dual-list-in-berlin-138343459.html
http://www.prnewswire.com/news-releases/spectrum-blue-steel-and-true-green-energy-group-stay-focused-on-the-worlds-garbage-and-biosphere-global-deployment-92690094.html
In January 2014, the M&M group that was established in 1991, and signed contracts to become international partners with TGER for deployment of green energy power systems and control of international landfill power plants.
The M&M Group is one of the U.A.E.'S most successful and respected business group's. From modest beginnings the group today has 12 independent companies running as separate profit centers. Drawing on its core group this conglomerate has diversified business interests in Airlines, Oil and Gas, Jewelry, Food and Beverage, Office Automation, System Integration, turn key solutions, Restaurants, Tours and Travel, Trading, Retail Sales, and joint ventures with, JAM CONSOLIDATE INVESTMENT, IT BUTLER, SHOHED COMMERCIAL INTERNATIONAL BUSINESS, and global partners in Iran, China, Ghana, Bahrain and Oman.
Obviously with an illustrious legacy of 20 years of success and growth the M&M group today is surging ahead into a borderless world of products and services. TGER decided to partner with M&M because of their vanguard of integrating global technologies and skills to supplement the rich resources of land and Municipal solid waste control.
The goal of this new partnership between TGER and M&M is to finalize and sign contract's with several countries in Asia and the Middle East to own and control 80% of there dumpsite's and there country's Municipal solid waste.
TGER through its intellectual technology and blueprints is now able to maximize the potential of the MSW and convert it into usable fuels and other related by-products. The revolution of this new partnership is to take its years of experience and become an international green energy world power producers.
This press release contains forward-looking information within the meaning of Section 27A of the Securities Act of the 1933 and Section 21E of the Securities Exchange Act of 1934, and is subject to the safe harbor created by those sections.