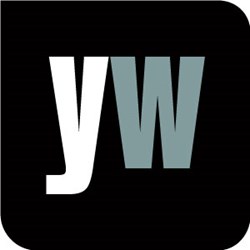 London, UK (PRWEB UK) 24 January 2014
A partnership between a charity and a train operator has helped to raise a great deal of money for men's health programmes, the Morpeth Herald reported December 31st. The article, "Operator's support for men's health," noted that Northern Rail helped to raise £10,000 for men's health programmes during the Movember campaign after partnering with the charity. Not only did the 200 staff sign up to raise funds for the programmes, but they also took part in Movember to raise awareness for men's issues, such as prostate and testicular cancer, mental health and overall well-being. (http://www.morpethherald.co.uk/news/business/operator-s-support-for-men-s-health-1-6333128)
In support of this success, Yourwellness Magazine outlined seven health tips for men: (http://www.yourwellness.com/2013/12/mens-health-tips-looking-feeling-best-season/#sthash.nkKO6NTD.dpuf)
1. Get plenty of rest. Make sure to catch at least seven to eight hours of sleep every night to allow cells to repair and keep all systems performing at optimal levels.
2. Eat well. Only eat junk food in moderation and have a healthy, balanced diet. Keep up the lean proteins, whole grains, and plenty of fresh produce.
3. Stay hydrated. Drink six to eight glasses of water to flush the toxins from the body and give it what it needs. Water is good for the skin and digestive processes too.
4. Stay active. Keeping moving and getting the blood pumping is good for weight management as well as overall health. If it's too cold to go outside and walk, try browsing inside the shops.
5. Dress for success. Plan some basics that should be in every closet like the perfect t-shirt, pair of jeans, and sports jacket. The right blazer adds an extra touch to any outfit.
6. Take supplements. These help to make sure the body is getting all of its nutritional needs met. Stick to basic vitamins and minerals to make sure the body is getting enough of the things it really needs.
7. Watch the caffeine and alcohol. Remember to have moderation when it comes to caffeine and alcohol. Both can be tough on the body and can affect weight and sleep.
To find out more, visit the gateway to living well at http://www.yourwellness.com.