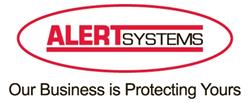 Thefts can be unpredictable but CCTV security systems can offer reassurance to members of staff and visitors on the premises
(PRWEB UK) 6 March 2014
Police have released CCTV images as part of their investigation into the theft of fourteen chainsaws from a business' premises, EDP24 reports. The alleged theft from Acle Garden Machinery Centre occurred on Tuesday 11th February, and police officers wish to identify the men pictured in the CCTV images as they believe they may be able to assist with their inquiries.
As experts in commercial security systems, AlertSystems closely follow CCTV news and were interested in this recent story. A representative for the company shared their thoughts on the theft and discussed why the installation of CCTV systems is important in businesses:
"CCTV security systems are crucial in all businesses but for those which hold items of high value it can be particularly important. Thefts such as these can be particularly damaging to business, yet CCTV can act as an effective crime preventative with the systems able to deter would-be criminals from committing crimes. If a crime does unfortunately occur, the CCTV security system can play a vital role in police investigations, helping to establish the course of events and identify the individuals responsible. As in this case, the images can be released to the public to assist with the identification process.
Thefts can be unpredictable but CCTV security systems can offer reassurance to members of staff and visitors on the premises. The system also allows members of staff to monitor the premises and review the course of events to determine strategies to prevent similar incidences from occurring in the future."
AlertSystems manage and maintain over 5000 security installations throughout the UK and are specialists in providing business security solutions. Offering professional service and a complete range of security services such as monitored alarm systems, Automatic Number Plate Recognition and Avigilon CCTV security systems. AlertSystems offers effective and reliable solutions to security problems.