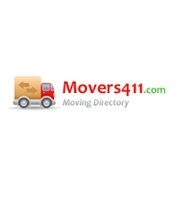 Anyone looking for a fair moving deal can try the new estimate form added to the site of Movers411.com.
(PRWEB) January 15, 2014
Movers411.com has finally launched the much talked about new online platform on their website. The company professionals have added an estimate form and a new tip and guideline sheet to the new online platform. Customers with strict budgetary limits can now request bids from various service providers. The bids can be expected to be highly competitive as the company has more than one service provider in its network. Customers who want more than one bid can approach the professionals of Movers411.com and request quotations. The company experts promise to offer quick service in order to help customers with their urgent needs. In addition, they will periodically publish tip sheets with helpful information for their customers and their moving experiences.
Movers411.com has years of experience in the moving industry. In addition to being highly attentive to the needs of their customers, the experts from Movers411.com also only recruit the most experienced and best candidates for their employment team. The trained professionals work day and night to filter their database and update it with details of the most efficient players in the industry. Customers who want to explore more and more options can now visit the official site of http://www.Movers411.com. After taking a tour of the site, the customers will understand how the whole system works. With many tip and guideline sheets, along with the new estimate feature, customers will have all of the most updated information they need.
Anyone looking for a fair moving deal can try the new estimate form added to the site of Movers411.com. The new estimate form helps company professionals get a rough idea about the customers' requirements in order to give them an estimate. When customers get no help from any other associations, they can contact the experts through the company website and ask for proposals.
The main aim of these new services introduced by the company is to help their customers. They want to provide attractive offers and current information to help customers during their move. The network of Movers411.com has the best players in the industry. To take full advantage of the service introduced, customers simply fill out the new estimate form and submit to the professionals. The professionals will then take care of the rest of the process and assure a great service to the customers.