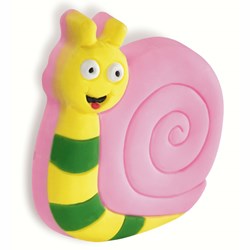 These are a unique set of kids' cupboard knobs and handles that help parents solve the design and practicality problem when redecorating a kid's bedroom or nursery.
(PRWEB UK) 30 January 2014
Handlestore.com launches an impressive range of kids' themed bedroom knobs and handles incorporating sympathetic yet robust materials for children of all ages.
HandleStore.com has released a range of children's door knobs and handles suitable for small kinder age children to growing enthusiast teenagers. Their extensive range features cute, quirky and stylish knobs and includes designs like the bumblebee that are designed to be sympathetic and gentle when little ones bump into them.
Each handle is made from a durable plastic (in some cases flexible) or die cast aluminium that can withstand the hardest of knocks but is beautifully styled and themed across a wide cross section of interests for girls and boys of all ages. This plastic is sturdy too, so every handle will last for years to come – no matter how many times small, eager hands try to break it.
An extensive collection of door knobs
Parents and kids can choose from children's door knobs that feature cute cats, dogs and snails, along with brightly coloured cars, funky footballs, pretty flowers and much more.
With such a large collection of kids' novelty door knobs to choose from, parents will be able to create the bedroom of their child's dreams. Mums and dads can add these kids' cabinet knobs to a brand new bedroom or use them to update an old piece of furniture to make it look more fun and modern.
These stylish and practical door knobs are available for a variety of furniture types, including cupboards, wardrobes and doors. This allows parents to choose matching handles that can be used throughout the whole bedroom when they are designing their children's new furniture. Alternatively, they can mix and match different kids' door knobs from HandleStore.com to create a unique look that is personal to their child.
"These are a unique set of kids' cupboard knobs and handles that help parents solve the design and practicality problem when redecorating a kid's bedroom or nursery," HandleStore.com Managing Director George Mitchell said.
Safe and simple to fit for busy parents
The kids' drawer knobs, wardrobe handles and children's door knobs are also perfect for playroom furniture and nursery furniture and each one comes with the appropriate screw and is impressively easy to install, so mums and dads don't have to spend hours adding handles to their furniture.
Busy parents will also love the one-hour delivery slots that HandleStore.com offers on children's cabinet knobs orders placed via its website. Knowing exactly what time to expect a parcel is always much more preferable to waiting in for hours on end and allows busy mums and dads to get on with the rest of their day.
ABOUT HANDLESTORE
Established in 2004 Handlestore is a fast growing business with a mission to make DIY window and door repair attainable to everyone over the internet.
Starting life as a family business and still owned by family shareholders, Handlestore has risen to become one of the leading online window and door hardware stockists in the UK. Having started life on the internet Handlestore has found its niche in the retail market selling 'solutions' for window and door hardware via its 24/7 internet website to anyone with the desire to Buy and DIY!
Three moves within the first 6 years of trading is testimony to the growth and consequent investment afforded to a state of the art warehouse and technical centre in Aldridge, Walsall.
High standards are expected right through the company as customer service and high quality products are top of the agenda.