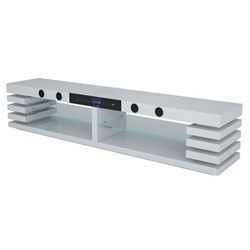 (PRWEB UK) 11 January 2014
Ho Ho Ho! It seems Santa was shopping at FurnitureInFashion. The largest growing online retail furniture store declared that its sales hit record over Christmas in Britain.
Christmas is a time when people shop not only for themselves but also for all their near and dear ones, the online furniture store benefited from this buying pattern and was able to hit record sales in the merry making month. All the executives, designers and experts are ecstatic and believe that this is a result of the hard work and dedication put in.
Online retail stores are becoming more popular because of the all the ease associated with them. The click and collect format is gaining admiration from not only companies that sell online but also from brick and mortar stores. Online sales are set to become the competitive advantage for any company now. In the midst of all this competition. It is substantial that FurnitureInFashion made record sales over Christmas in Britain.
The wide range of high quality products available on the store's website at affordable prices gives the customer an option to buy furniture not only for their own usage but also to gift their loved ones. The company also offers free delivery to its customers making the buying even more hassle free. Good discount deals are also made to the customers on regular basis. On Christmas, the company launched its range of TV stands with LED lights and offered huge special Christmas discounts on various products. The online store is making classy furniture and selling it at affordable prices and aims at delighting the customer with its superior customer service.
In week before Christmas, online sales rose 56% indicative of the fact that, how used to customers are becoming to shopping online and why shouldn't they be, when they are all privileged customers when it comes to online stores. The company has also recently announced that it has more than 1000 affiliates now, which also directs larger number of people to the company's website and plays a big role in increasing the sales for the company.
The company's Facebook page is also becoming increasingly popular, around Christmas it reached a milestone of getting 22,000 likes. As more people are learning about this online furniture store, the company's furniture sales are increasing. Also, to give a live view and feel of how the buyer's bedroom or living room will look, the company has uploaded videos and pictures on its Facebook page too.
Online sales also make comparison easy, buyers can compare one company's product with that of another without the need of physically going to the stores. FurnitureInFashion's trendy furniture is not only competitive but also in vogue in all over UK now. The pricing of the furniture also allows the company to penetrate various markets in Britain, giving it an edge over the competitors.
This Christmas, was definitely a very prosperous season for the company.
Furniture In Fashion not only focuses on style, but on the comfort zone, as well. All these products are manufactured by skilled craftsmen and are shipped from its German-based warehouse. To make the deal more affordable, free shipping services are offered anywhere in UK. On the other hand, all these furnishing products can be availed from another big showroom of Furniture In Fashion, located in Bolton, UK. For detailed information on these products and some additional services, please check the official website at http://www.furnitureinfashion.net.