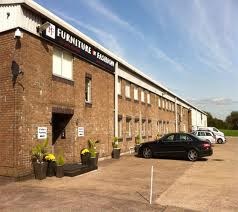 (PRWEB UK) 12 January 2014
Affiliate marketing is an emerging trend in recent times as it creates a mutually beneficial relationship for the affiliate as well as the industry. An affiliate has to promote the client using methods ranging from content based promotions to effectively placing links to attract maximum clicks. Whatever way an affiliate uses, if they are able to generate sales for the company, they get paid at a rate which is pre-decided. The selection of affiliates reflect upon a few basic factors which are decided by the purpose and functions these affiliates will serve as well as how the business will be able to cover a broad expanse of benefits pertaining to this advertising technique.
For the largest expanding online furniture store in UK, it only makes sense that it expands its presence on the web and drives more and more customers to its website. It joined hands with Webgains Affiliates network in 2012. Webgains is the biggest online market expert whose aim is to provide the biggest affiliate marketing network in the world. Customers when visiting any of these affiliates' sites are directed through banner ads, product listings or a simple text link to the online furniture store's website. For every sale made through affiliates' websites the company pays Webgains which in turn pays to the affiliates, creating a win-win situation for all.
Through Webgains, FurnitureInFashion invites people by offering an attractive commission structure second to none. The company is working with leading affiliate network and has confirmed 1,000 affiliates joined as partners with it. The prime benefit of affiliates is that the brand and the website become known to more number of people who can buy high quality furniture online at low prices.
The company offers over 12,000 products of high quality at low prices. A vast variety of discounts and sales offers are also provided by it. All types of furniture, for sleek and stylish homes as well as for cafes, hotels and restaurants are available on the website. Directing people to any of these great deals can earn an affiliate 4% commission on every sale made, which is quite a lucrative offer. The whole process is tracked by Webgains.
All an affiliate need to do is sign up; forms are available on the company's partner's page. The affiliate signing up process is free of cost and does not take longer than few minutes. Webgains offers a complete affiliate package including customizable interface, keyword and site campaigns under one account for ease of management and comparison.
The number of affiliates at FurnitureInFashion increased to 1000 which is itself reflective upon the fact that more and more people are interested in partnering with the company for attractive commissions. This in turn tells that there has been an enormous increase in the number of customers the site has witnessed and that a large number of customer visits were converted into sales for the company which earned profits for affiliates and the company itself. The company's affiliate program is earning excellent conversion levels, expanding market horizons for the company by winning orders from all around the globe.
Furniture In Fashion is known for offering products, straight from its German-based manufacturing unit, with strict guidance from experts. For the betterment of the visitors, it has another showroom in Bolton, UK, for those who love to shop from retail outlets. For detailed information its products and services, please log onto their official site at http://www.furnitureinfashion.net/.