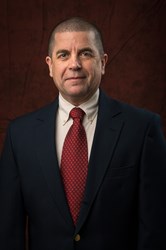 Holst brings local expertise and an in-depth network throughout the community.
(PRWEB) January 10, 2014
Gilbane Building Company announced Pete Holst has rejoined the North Carolina leadership team as a Senior Project Executive. He will be based out of the Durham, North Carolina office with a strong focus on serving the Mission Critical, Life Science and Corporate markets.
Holst, a former Gilbane employee for more than 15 years, rejoins the firm bringing local expertise and an in-depth network throughout the community. His experience in the Carolinas includes such notable clients as Credit Suisse, GSK, Fidelity, United Therapeutics, Freudenberg IT, Becton Dickson, EMC, and IBM.
"The North Carolina region is focused on serving our clients in the technical markets, and given Pete's unique understanding of these multifaceted markets, we're pleased to have him back with the team," said Robert Crowder, Gilbane Vice President and manager of the company's North Carolina business unit. "His knowledge of our firm and clients will play a valuable role in driving the growth in those markets and continuing to ensure that our clients have a trusted partner and advocate."
"Coming back to Gilbane was easy. The 140-year history of this family-owned company and its proven dedication to its communities, clients and employees is paramount to me," said Holst. "And more importantly are the core values Gilbane offers clients through all of its services. Gilbane is committed to North Carolina and I look forward to being a part of that growth."
Holst is a LEED® accredited professional and is a Certified Construction Manager. He is active in several professional organizations, including 7x24 Carolinas Chapter, AFCOM North Carolina Chapter, and CMAA North Carolina Chapter.