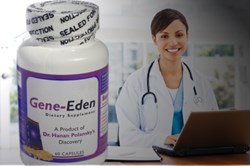 Choosing to wax or not is a personal decision. The bottom line is that whether one waxes or not, if that individual acquires a herpes infection he or she needs an effective herpes remedy. – Mike Evans, polyDNA
Rochester, NY (PRWEB) January 18, 2014
Bikini waxing, in particular the Brazilian waxing method, increases the likelihood of acquiring a sexually transmitted disease such as herpes. In its December 2013 survey, polyDNA learned that many women were unaware of this fact. An article published on FoxNews.com on March 19, 2013 said that "Brazilian waxing and other methods of removing pubic hair may increase the risk of catching certain skin infections through sex (1)." In addition "Small nicks or cuts in the skin, which could occur with hair removal, can make it easier for viruses to establish infections (1)," according to researchers.
The article continued, noting that "in theory, removing pubic hair could increase the risk of genital skin infections. (1)." Two doctors agree. Dr. Robert Brodell said "[t]he body has a number of defense mechanisms to prevent infection. One of those mechanisms is normal, healthy skin (1)." Dr. Jonathan Zenilman, chief of the Infectious Diseases Division at Johns Hopkins Bayview Medical Center went further. He said that "herpes is known to be more transmissible if small trauma occurs to the skin during sex (1).
These doctors are not alone in raising a warning concerning bikini waxing. "Emily Gibson, a family physician and head of a student health centre, called for an end to the 'war on pubic hair' claiming it is increasing the risk of infection and of sexually transmitted diseases amongst young people." This is according to an article published in The Independent on August 5, 2012 (2).
Dr. Gibson also noted that "In her practice it is not unusual to find patients with boils and abscesses on their genitals from shaving as well as cellulitis, an infection of the scrotum, labia or penis from shaving or from having sex with someone infected. Herpes is also an increased risk 'due to the microscopic wounds being exposed to virus carried by mouth or genitals' (2)."
After hearing some of these facts, survey respondent Jeanie K. said "I like having a great bikini body. But you know, maybe it is time to declare a truce in the war on pubic hair and allow it to stay right where it belongs."
"Choosing to wax or not is a personal decision. The bottom line is that whether one waxes or not, if that individual acquires a herpes infection he or she needs an effective herpes remedy." – Mike Evans, polyDNA
In a post marketing clinical study published on August 12, 2013 in the medical journal Pharmacology & Pharmacy in a special edition on Advances in Antiviral Drugs, researchers showed that Gene-Eden-VIR is safe and effective (3). Additionally, up to 70% of those studied reported a decrease in viral symptoms, and users experienced an increase in overall health (3).
Each ingredient of Gene-Eden-VIR was chosen through a scientific approach. Scientists scanned thousands of scientific and medical papers published in various medical and scientific journals around the world to identify the safest, most effective natural ingredients that target the latent HSV-2. (3)
To learn more about Gene-Eden-VIR and herpes, visit: http://gene-eden-kill-virus.com/Herpes-Remedy.php. All orders of Gene-Eden-VIR are completely confidential, and no information is shared or sold to any third party. Privacy is assured.
Reference:
(1) Could Brazilian waxing increase STD risk? Published on March 19, 2013.
http://www.foxnews.com/health/2013/03/19/could-brazilian-waxing-increase-std-risk/
(2) Physician calls for an end to bikini waxing. Published on August 5, 2013.
http://www.independent.co.uk/life-style/health-and-families/health-news/physician-calls-for-an-end-to-bikini-waxing-8008628.html
(3) Gene-Eden-VIR Is Antiviral: Results of a Post Marketing Clinical Study. Published on August 12, 2013.
http://gene-eden-kill-virus.com/PP_Gene-Eden-VIR-is-Antiviral.pdf
polyDNA is a biotechnology company that develops dietary supplements using the unique scientific method developed by Dr. Hanan Polansky, which is based on Computer Intuition.
In addition to his unique scientific method, Dr. Polansky published the highly acclaimed scientific discovery, called Microcompetition with Foreign DNA. The discovery explains how foreign DNA fragments, and specifically, DNA of latent viruses, cause most major diseases.
polyDNA developed Gene-Eden-VIR , an antiviral natural remedy that helps the immune system kill latent viruses.