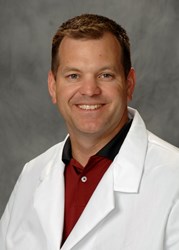 Gainesville, FL (PRWEB) January 09, 2014
Audibel Hearing Centers' owner Tom Guillot will be attending the upcoming Starkey Hearing Technologies' second biennial Hearing Innovation Expo. The Expo gets underway Jan. 15 in Las Vegas.
More than 3,000 independent hearing professionals will gather at The Cosmopolitan Hotel in Las Vegas for the Expo. These professionals will define and discuss the future of the hearing industry. The Expo will include more than 40 seminars and activities, as well as keynote addresses from former presidents, world-class speakers and the industry's most respected thought leaders. These seminars will feature world-class product training, new research findings, practice-building strategies and more. This three-day global event is sure to excite, inspire and propel independent hearing practices forward.
Those not attending the Expo can follow along on Twitter at @StarkeyHearing and #StarkeyExpo. More information can be learned by calling 800-328-8602.
Audibel Hearing Centers are a part of Starkey Hearing Technologies. The Audibel network is made up of hundreds of hearing professionals in more than 1,000 Audibel Hearing Centers across the country. Audibel offers the latest technology to produce the best hearing results through their highly-trained and experienced hearing professionals. Contact Audibel and find out more information on offices in north and west Florida by visiting http://www.audibelnorthflorida.com.
About the Company:
Audibel Hearing Centers is a one-stop hearing aid company. Audibel is a Starkey Hearing Technologies brand. Recognized across the globe as a premier provider of hearing healthcare, Starkey Hearing Technologies is the only privately held and American-owned company in its industry. At Audibel, they know the importance of hearing because they see how it impacts people every day. Helping people hear better is all that they do, and it's all they've ever done. Hearing is their passion, their focus and their purpose. From training, to the staff, to the products, to the offices, they go to great lengths to ensure excellence is in everything they do – so patients can be confident they'll get the service and solutions needed to make a real and lifelong difference. Audibel Hearing Center is dedicated to tailoring personalized hearing aid solutions to fit the unique needs of each of their customers. For more information on Audibel Hearing Center, please visit their website: http://www.audibelnorthflorida.com/.