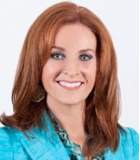 I urge anyone with a potential claim to contact us immediately to help ensure that they receive the compensation they're entitled to for the pain and suffering they endured.
Chicago, IL (PRWEB) January 10, 2014
Elizabeth (Beth) Kaveny, name partner in noted Chicago personal injury law firm Burke Wise Morrissey Kaveny (BWMK) discusses the sequence of events surrounding 2012 fungal meningitis outbreak allegedly traced to New England Compounding Center (NECC) and its effect on her clients. She urges other victims to consider filing for compensation from the $100 million victim and creditor fund established by NECC's insurers and its bankruptcy trustee. Wednesday, January 15, 2014 is the deadline for submitting proof of claim against the fund as part of the NECC bankruptcy proceeding (1).
On February 13, 2013, BWMK announced via its website that Partner Elizabeth Kaveny was one of the first attorneys in the country to file suit against NECC on behalf of a number of people in Michigan (the state hit hardest by the outbreak) who were victims in the outbreak of fungal meningitis traced to contaminated steroid injections alleged produced by the company – creating a major product liability crisis involving this widely used medical product. On November 13, 2012, Ms. Kaveny spoke candidly about the extent of situation in an interview with NBC News.com in connection with her cases, which were transferred to Multidistrict Litigation against NECC. Ms. Kaveny's clients are among those entitled to compensation from the NECC victim fund.
According to an October 23, 2013 report from the Centers for Disease Control and Prevention (CDC), more than 750 people were stricken and 64 people died in the 20-state fungal meningitis outbreak. The outbreak was first reported on September 18, 2012, and ultimately was traced to contaminated product shipped by NECC as early as May 2012.(3) By October 6, 2012 NECC began a product recall for the injections it had shipped, but ultimately the CDC and other governmental authorities had to notify more than 13,500 people that they potentially were at risk from the contaminated products.(3) NECC filed for Chapter 11 in December of 2012. (2) In January 2013, U.S. Bankruptcy Judge Henry Boroff froze the assets of NECC and its owners.(4)
On November 27, 2013 President Obama signed new legislation that subjects large compounding operations such as NECC to direct federal regulation by the Food and Drug Administration (FDA), rather than by state pharmacy boards that have previously overseen these companies. It also sets minimum standards for ingredients used by all compounding pharmacies.(5) Beth Kaveny, strongly in favor of such FDA regulation of large compounding pharmacies said, "We should not forget that sadly it is only on the death and suffering of my clients that we all will benefit from higher scrutiny forced upon the FDA." She also emphasized why such regulation is necessary, pointing out that "the 'F' in the FDA's name should also remind us that it is an arm of the federal government, and that the government must step up to its responsibility to ensure that such a disaster does not happen again."
NECC cases have been consolidated into an MDL currently pending in the Federal District Court of Massachusetts,1:13-md-02419. The NECC victim compensation pool will be funded by cash contributions from the owners of NECC as well as proceeds from, among other things, insurance, tax refunds and proceeds from the sale of a related business. The Bankruptcy Court, case number 12-19882-HJB, has been asked to confirm a plan containing the terms of the settlement agreement creating the compensation fund.
"Establishing the NECC victim compensation fund is an important step in seeing that justice is done for all victims including my clients," Ms Kaveny said. "I urge anyone with a potential claim to contact us immediately to help ensure that they receive the compensation they're entitled to for the pain and suffering they endured."
Anyone still interested in filing a claim should contact Beth Kaveny or her associate, David Rashid, immediately. Call Beth or David at 312-5802040. Email Beth at eak(at)bwmklaw(dot)com, or email David at djr(at)bwmklaw(dot)com.
Ms. Kaveny, during her professional career has obtained numerous verdicts and settlements of plaintiff personal injury and professional malpractice actions, each in excess of $1 million and some at more than $10 million. She is widely respected for her success at securing just compensation for her clients in such complex, medically related matters as misdiagnosis and failure to diagnose and has been recognized by Illinois Leading Lawyers Network and Illinois SuperLawyers as one of the state's top personal injury attorneys. She was most recently recognized by selection as one of the "Top Women Attorneys in Illinois" by Thomson Reuters and Chicago Magazine in October 2013, and featured among the rising stars in the Chicago personal injury bar by Crain's Chicago Business in September 2013.
About Burke Wise Morrissey Kaveny
Burke Wise Morrissey Kaveny, Chicago based plaintiff personal injury firm, has for nearly 20 years represented victims of negligence and their families in a wide range of liability litigation. The firm's broad knowledge, and extensive trial and mediation experience, have been instrumental in verdicts and settlements for clients valued in the hundreds of millions of dollars, including over $50 million dollars in 2013 and over $800 million in the past decade.
Attorney Contact: Elizabeth Kaveny, eak(at)bwmklaw(dot)com, 312-580-2040
Media Contact: Denise M. Henderson; denisemhenderson(at)aol(dot)com 312-848-0067
Sources:
(1) CBSnews.com 12/24/14 - http://www.cbsnews.com/news/meningitis-victims-nearing-settlement-with-new-england-compounding-center-for-100m/
(2) CNN.com 12/21/12 – http://www.cnn.com/2012/12/21/health/massachusetts-meningitis-bankruptcy/index.html?iref=allsearch
(3) CDC.org – 3/25/13 event dates source
http://www.cdc.gov/hai/outbreaks/infographic.html
(4) Reuters 1/28/13 – Judge Freezes NECC assets
http://mobile.reuters.com/article/healthNews/idUSBRE90R0XI20130128
(5) NBCNews.com 11/27/13 http://www.nbcnews.com/health/obama-signs-bill-regulating-compounding-pharmacies-2D11665035