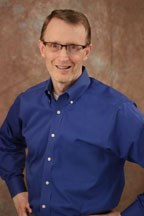 "Historically, retail investors have a tendency to wait too long before making a change in how they are invested." says Jeff Voudrie, a financial planner in Tennessee
Johnson City, TN (PRWEB) January 09, 2014
"Are investors getting it wrong again? I believe so. The time to exit bond funds was earlier this year," Jeff Voudrie stated. "Now that so many people have left bond funds—and so many in the media are heralding another great year in stocks in 2014--it may actually be time to start looking at them again," he continued. The investments management specialist says "The 10-year US Treasury note went from yielding 1.6% to just over 3% and most of that move was done by August. The time to get out of bonds was in early May and June."
This rush out of a previously popular investment option is indicative of the erratic nature of the market in a new era, making it more perilous than ever. Jeff Voudrie's approach to investing considers the new era of the market, which has followed a zig-zag pattern for the past several years, rather than a steady, upward climb. Jeff Voudrie has patented a software that is designed to react immediately to market shifts, keeping investors one step ahead of the masses.
"Historically, retail investors have a tendency to wait too long before making a change in how they are invested. Those that tend to profit most, though, are those that enter a trend before the herd does," Jeff Voudrie pointed out. He has long made it his mission to give his clients an edge before the "herd" reacts.
As for what 2014 will bring the bond market and the economy in general, Voudrie urges caution: "I think it is likely that we have seen GDP peak and that the economy will slow (in the short-term). There are also signs that inflation is starting to pick back up. The amount allocated to bonds needs to be dynamically managed—this is not a time to set-it-and-forget-it."
That has many implications for investors, making the need for a personalized approach more dire than ever. The days of "Buy and Hold" have ended forever, and financial advisors like Voudrie are helping their clients navigate the new, choppy waters of the American economy through tools like Portfolio Steward™.
A financial services industry veteran with more than 20 years' experience, Jeff Voudrie is a new breed of private money manager. Using sophisticated electronic monitoring and software, combined with his 20 years' experience as a money manager, Jeff works with you to create a personal investments management portfolio that reflects your lifestyle goals and risk tolerance. He specializes in stable growth and prudent profits while applying a robust, patented risk management processes. When you work with Jeff, you have the security of knowing that your life savings is getting the attention it deserves.
Jeff Voudrie, a financial planner in Johnson City, TN has been interviewed by The Wall Street Journal, CBS MarketWatch, The London Financial Times and the Christian Science Monitor. He is a former syndicated newspaper columnist and the author of two ground-breaking books: How Successful Investors Tripled the Return of the S&P 500 and Why Variable Annuities Don't Work the Way You Think They Work. He accepts a limited number of new clients in his personal investments management practice. He and his wife Julie live with their seven children in Johnson City, TN. He is heavily involved in his local church and has done missionary work in Hungary and Cambodia.
Contact Information:
Common Sense Advisors
105 Keeview Court
Johnson City, TN 37615
877-827-1463
Jeff(at)CommonSenseAdvisors(dot)com