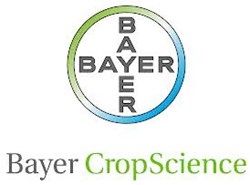 With the addition of the new hybrids to our InVigor portfolio, farmers have now more opportunities. The KMOT Ag Expo sessions are intended to help farmers determine where these new opportunities make sense for their operations.
RESEARCH TRIANGLE PARK, N.C. (PRWEB) January 09, 2014
With new canola seed hybrids and traits available for the 2014 season, farmers in North Dakota, Montana and Minnesota have more reasons to consider growing the crop. While attending the KMOT Ag Expo in Minot, N.D., farmers can learn about several new hybrids and how they can fit into their operations' agronomic and profitability strategies at an Unlocking New Canola Opportunities session, hosted by Bayer CropScience.
Each 30-minute session will provide the same information and be held in the meeting room to the north of Titan Machinery Hall and west of United Agronomy Hall. The schedule is:

3 p.m. on Wednesday, Jan. 29;
3 p.m. on Thursday, Jan. 30; and
10 a.m. on Friday, Jan 31.
For 2014, Bayer CropScience has three new InVigor® canola hybrids. These new hybrids provide canola farmers across the northern tier of the United States more options to overcome growing and harvesting challenges, fight disease pressure, and improve profitability:
New L140P is the industry's first hybrid with pod shatter tolerance,
New L160S is the first InVigor hybrid with sclerotinia tolerance, and
New L252 is the first InVigor hybrid with high classic canola oil content.
At the Unlocking New Canola Opportunities sessions, farmers will get their first in-depth introduction to the pod shatter tolerance trait. The sessions will also cover topics such as which hybrids perform optimally for each growing region, how farmers can utilize each hybrid for different profitability strategies and how to fit each hybrid into an operation's overall cropping system.
"We are committed to the long-term success of canola farmers," says Brian Hrudka, canola seed manager for Bayer CropScience. "With the addition of the new hybrids to our InVigor portfolio, farmers have now more opportunities like straight cutting, spacing out spraying and harvesting windows, and having the ability to reduce the risk of volunteer canola plants affecting following crop rotations. The KMOT Ag Expo sessions are intended to help farmers determine where these new opportunities make sense for their operations."
Farmers who attend an Unlocking New Canola Opportunities session will be entered to win a Craftsman tool set, and any farmer who stops by the Bayer CropScience booth (#26-29 in the Titan Machinery Hall) can enter the Grow More Giveaway to win eight bags of InVigor L140P seed.
Suggested Tweets:
BayerCropScience to host Unlocking New Canola Opportunities sessions for #NoDak farmers at @KMOT_TV Ag Expo in #Minot http://bit.ly/1abIkV6
#NorthDakota farmers can learn about new opportunities with #canola at @KMOT_TV Ag Expo http://bit.ly/1abIkV6
New #InVigor #canola traits mean new opportunities. Learn how they can fit on your farm at @KMOT_TV Ag expo http://bit.ly/1abIkV6
Bayer CropScience Twitter Page:
http://twitter.com/bayer4cropsus
Bayer CropScience Blog:
http://connect.bayercropscience.us
Bayer CropScience is committed to bringing new technology and solutions for agriculture and non-agricultural uses. For questions concerning the availability and use of products, contact a local Bayer CropScience representative, or visit Bayer CropScience online at bayercropscience.us.
###
Visit the Bayer Connect - Social Hub for all Bayer CropScience social media, recent news, blog posts, videos and more.
About Bayer CropScience
Bayer is a global enterprise with core competencies in the fields of health care, agriculture and high-tech materials. Bayer CropScience, the subgroup of Bayer AG responsible for the agricultural business, has annual sales of EUR 8,383 million (2012) and is one of the world's leading innovative crop science companies in the areas of seeds, crop protection and non-agricultural pest control. The company offers an outstanding range of products including high value seeds, innovative crop protection solutions based on chemical and biological modes of action as well as an extensive service backup for modern, sustainable agriculture. In the area of non-agricultural applications, Bayer CropScience has a broad portfolio of products and services to control pests from home and garden to forestry applications. The company has a global workforce of 20,800 (Dec 31, 2012) and is represented in more than 120 countries. This and further news is available at: press.bayercropscience.com.
Contact:
Bayer CropScience Media Hotline, 1-877-879-6162, or
Beth Roden
Head of Communications & Bayer CropScience NA Coordinator
Bayer CropScience
Tel: (919) 549-2030
Email: beth(dot)roden(at)bayer(dot)com
Heather Stettner
AdFarm
Tel: (816) 479-5215
Email: heather(dot)stettner(at)adfarmonline(dot)com
CR1213INVIGOA098V00R0
USA-BCS-2014-0003
Find more information at http://www.bayercropscience.us.
Forward-Looking Statements
This release may contain forward-looking statements based on current assumptions and forecasts made by Bayer Group or subgroup management. Various known and unknown risks, uncertainties and other factors could lead to material differences between the actual future results, financial situation, development or performance of the company and the estimates given here. These factors include those discussed in Bayer's public reports which are available on the Bayer website at bayer.com. The company assumes no liability whatsoever to update these forward-looking statements or to conform them to future events or developments.
©2014 Bayer CropScience LP, 2 T.W. Alexander Drive, Research Triangle Park, NC 27709. Bayer, the Bayer Cross and InVigor are registered trademarks of Bayer.