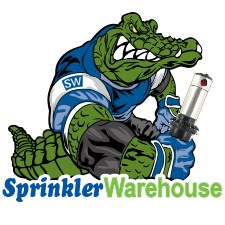 We have the products and how-to videos to fix common problems from freezing temperatures in less than 15 minutes.
Houston, TX (PRWEB) January 09, 2014
Last week's polar vortex has been the blame for freezing temperatures, school and road closures, cancelled flights and general chaos nationwide. In fact, all 50 states (including Hawaii) have experienced freezing temperatures resulting in broken sprinkler pipes everywhere.
Sprinkler Warehouse, located in Houston, TX, wants people to know that if a sprinkler pipe or backflow device has broken as a result of freezing temperatures, they can likely save you hundreds of dollars in repair bills. Sprinkler Warehouse stays true to their slogan, "The Do-It-Yourself Sprinkler Store," by showing consumers how to repair broken pipes and backflow devices.
What many people don't know is that the majority of sprinkler related problems caused by freezing temperatures can be easily fixed by the average homeowner. "Plumbers often charge over $100 just to come out for a service call, regardless of the problem," says owner Steve Okelberry. "We have the products and how-to videos to fix common problems from freezing temperatures in less than 15 minutes," continues Okelberry.
The most common broken part during freezing temperatures is the "bonnet & poppet" located inside of the backflow preventer. This part is engineered to fail in freezing temperatures to prevent more expensive parts from being damaged. This device can be fixed in fifteen minutes or less using only a small wrench, a flathead screwdriver and less than $20 worth of replacement parts.
A step by step video on how to replace the backflow device is available on Sprinkler Warehouse's website. They also have a wide variety of backflow repair parts in stock and ready to be shipped the same day the order is placed. Visit their website for more repair videos, how-to resources and troubleshooting for common sprinkler system problems.
About Sprinkler Warehouse
Sprinkler Warehouse was founded in 1996 and is now one of the largest providers of irrigation products on the internet. Sprinkler Warehouse is dedicated to providing quality irrigation products at the lowest possible prices. The company strives to improve customer service through employee training, offering the newest products and the innovative use of the latest technology.