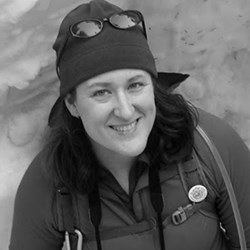 Portland, Oregon (PRWEB) January 09, 2014
Sara comes to Earth Advantage from her previous two years as an independent home performance contractor where she performed energy audits as an Energy Trust of Oregon and Clean Energy Works certified contractor. Previous to that, she served in a research internship at the New Buildings Institute in Vancouver, Washington. Sara has studied at the Turner School of Construction Management and is Building Performance Institute (BPI) certified. She has a B.S. in Natural Resources, Ecosystem Assessment from North Carolina State University.
In her role as Technical Building Consultant, Sara will interface with builders across greater Portland and southern Washington State to inspect homes to qualify them for certification. She will also serve as an information resource to builders, aiding them in their efforts to build better homes across the region. Peter Brown, director of residential services at Earth Advantage said, "We're very happy to welcome Sara on board at Earth Advantage. The combination of her building science knowledge and superior customer service skills will be a further compliment to our already robust builder support."
About Earth Advantage
Earth Advantage is a Portland, Oregon based nonprofit whose mission is to accelerate the creation of better buildings. They provide knowledge to building professionals and information to consumers through certification, research, education, and product development to help realize a building industry that harmonizes with the natural environment.