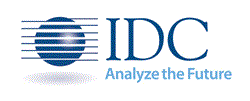 Rockville, MD (PRWEB) January 16, 2014
U.S. Accountable Care 2014 Top 10 Predictions: Collaboration, Sustainability, and Technology
This IDC Health Insights report presents our accountable care predictions for 2014. Healthcare organizations will continue to see progress toward accountable care goals during 2014 but must turn their attention toward sustainability. Early results have stemmed from harvesting low-hanging fruit like emergency room diversion and improved rate of readmission. These process measures, while important, may not result in measurable clinical improvement, which is what is required for sustainability. Understanding the drivers of health and disease will allow healthcare providers to make better treatment decisions. Taking into account the impact of nonclinical drivers such as finances, behavior patterns, living situation, and other life factors will improve outcomes.
Access to new sources of data will provide opportunities and challenges. The lack of analytics sophistication in healthcare will require organizations to look outside their current staff to gain the expertise needed to leverage and get increased value from their data.
According to Cynthia Burghard, research director, Accountable Care IT Strategies, "In addition to access to new data sources, healthcare organizations will have to continue their collaborative approach to accountable care. The ability to be successful in such a complex environment relies on domain expertise from both health plans and providers."
To order this report:
U.S. Accountable Care 2014 Top 10 Predictions: Collaboration, Sustainability, and Technology
Contact: Shauna
800.298.5699
Customerservice(at)marketresearch(dot)com
IDC
International Data Corporation (IDC) is the premier global provider of market intelligence, advisory services, and events for the information technology, telecommunications, and consumer technology markets. IDC helps IT professionals, business executives, and the investment community to make fact-based decisions on technology purchases and business strategy.
About MarketResearch.com
MarketResearch.com is the leading provider of global market intelligence products and services. With research reports from more than 720 top consulting and advisory firms, MarketResearch.com offers instant online access to the world's most extensive database of expert insights on global industries, companies, products, and trends. Moreover, MarketResearch.com's Research Specialists have in-depth knowledge of the publishers and the various types of reports in their respective industries and are ready to provide research assistance.
Follow us on Facebook http://www.facebook.com/marketresearchdotcom
Follow us on Twitter http://www.twitter.com/marketresearch_
U.S. Accountable Care 2014 Top 10 Predictions: Collaboration, Sustainability, and Technology - Table of Contents:
Predictions
In This Study
Situation Overview
Future OutLOOK
Prediction #1: Healthcare Organizations That Fail to Take into Consideration the Impact of the Ecosystem Will Be Unable to Sustain Accountable Care Quality and Cost Improvements
Prediction #2: Healthcare Organizations That Fail to Access Nontraditional Data Sources Such As Unstructured Data, Census Data, and Remote Patient Monitoring Devices Will Be Unable to Sustain Quality Improvements and Cost Savings
Prediction #3: Only the Largest Healthcare Organizations Will Have the Resources to Consume BDA by Deploying the BDA Stack; Most Will Take Advantage of BDA Via Niche Healthcare Analytics Vendors That Use the BDA Stack as Underlying Infrastructure
Prediction #4: Sustainability of Accountable Care Successes Will Require Effective Physician and Patient Engagement
Prediction #5: Population Health Management Applications Without Bidirectional Integration with Electronic Health Records Will Have a Limited Ability to Enable Effective Clinical Improvement
Prediction #6: The Industry Will Continue to See Health Plan and Provider Collaboration, Mergers and Acquisitions, Joint Ventures, and Other New Business Models to Address the Needs of Accountable Care
Prediction #7: Suppliers of Purpose-Built Applications Such As Health Information Exchange and Care Management Will Continue to Invest to Gain Entry into the Population Health Management Supplier Market
Prediction #8: Service Demands for Accountable Care Will Outpace Software Expenses
Prediction #9: Commercial Health Plans Will Continue to Innovate Their Accountable Care Strategies and Deploy New Reimbursement Models That Combine Financial and Clinical Outcome Metrics and Provide Incentives for Continued Improvement
Prediction #10: With the Influx of Patients Via the Accountable Care Act and the Growing Shortage of Physicians, It Will Be Imperative Clinicians Practice at the Top of Their License and Physician Extenders Become First-Line for Care Delivery
Essential Guidance
Learn More
Related Research
Synopsis