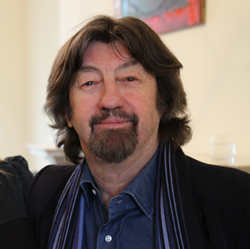 (PRWEB UK) 10 January 2014
New College of the Humanities (NCH) announces today that Trevor Nunn will join the English Faculty as Visiting Professor of Drama at NCH.
Trevor Nunn is one of Britain's most well-respected and influential theatre directors. After studying English under F.R. Leavis at Downing College, Cambridge, he became Director of the Royal Shakespeare Company (RSC) at the age of 28. Under his direction the company expanded into the Swan, the Other Place, and the Barbican Theatre.
Between 1997 and 2003, he was Artistic Director of the Royal National Theatre, and he was Artistic Director of the Haymarket Theatre Royal in 2011. His latest production is the highly-acclaimed Scenes from a Marriage (Ingmar Bergman) at the St James Theatre. He was knighted in the 2002 Queen's Birthday Honours.
Trevor will be offering lectures and workshops to NCH students and will provide inspiration and advice to those contemplating a career in the dramatic arts. He will join Professor Sir Christopher Ricks and novelist Mr Howard Jacobson as Visiting Professors in the college's English Department.
Dr Catherine Brown, Convenor and Senior Lecturer in English, said: "We are delighted and proud to have Sir Trevor Nunn lecture at NCH. This will provide our students with a grounding in and appreciation of performance and theatre, complementing our English undergraduate programme."
A C Grayling, Master of NCH, said: "We are pleased to welcome Sir Trevor Nunn as Visiting Professor at New College of the Humanities. Our students of the English BA and those studying English as a four-module "minor" are thoroughly looking forward to his lectures. In addition to their degree studies, all students at NCH study four modules in another degree subject, plus three compulsory core modules and a professional development programme as part of the College's broader liberal arts curriculum; Sir Trevor Nunn will make a huge contribution."
For further information, please contact:
Desi Lyon
T: 0207 2911 385
E: desi.lyon(at)nchum(dot)org(dot)uk
Notes to Editors
New College of the Humanities (NCH) offers a new model of higher education for the humanities in the UK. NCH students enjoy one of the best staff-to-student ratios in UK higher education and benefit from a high number of quality contact hours including engaging and challenging one-to-one tutorials.
Our visiting professors are international experts in their fields and our full- time academic staff members have been selected for their proven ability in teaching as well as for their research interests.
A full list of Sir Trevor's work is here:
NCH prepares students for undergraduate degrees in: Economics BSc, English BA, History BA, Law LLB, Philosophy BA and Politics & International Relations BSc.
In addition to their 12-module single honours undergraduate degree from the University of London, all NCH students study a further eight modules. These are comprised of four modules from another degree subject or Art History, Classical Studies or Psychology as a contextual course, and three compulsory core modules in Applied Ethics, Logic & Critical Thinking, and Science Literacy, plus the College's three-year Professional Programme.
The College is centrally located in Bloomsbury, London's university district and students, as associate members of the University of London, have access to many of the resources of the University of London: the exceptional library in Senate House, the University of London Union, sports facilities, and many other opportunities to enrich themselves through extra-curricular activity.
The College's rolling applications process is independent of UCAS and applications can be made in addition to the five UCAS choices. Visit http://www.NCHum.org or call 020 7637 4550 or all enquiries and applications.