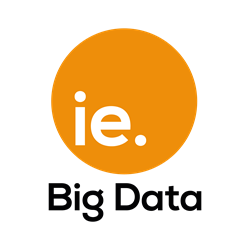 Understanding how to collect and successfully use data is the key to modern business success.
San Diego, CA (PRWEB) January 16, 2014
The Hadoop platform was designed to solve data storage and management problems when handling large amounts of unstructured data. Hadoop can process and sort large quantities of data because it is spread architecturally through many processors working in parallel. For example, Advertising.com (a division of AOL Networks) uses a dedicated Hadoop cluster to process petabytes of online display advertising data. The data powers customer/audience understanding, predicting look-alike audiences, measuring ad effectiveness, and ad-hoc research. Keynote speaker Jaimie Kwon, Director, Data Mining at AOL, will share real life case studies with attendees, delving into AOL's success stories and lessons learned.
With presentations from over 25 industry speakers, the Hadoop Innovation Summit is the most impressive gathering of professionals driving business growth through innovative Hadoop programs. If you are already managing, running or developing Hadoop technologies you'll have an opportunity to learn more about the newest processes, applications and platforms that can uniquely support your company's data resources.
Amongst the keynote speakers there is Mayank Bansal, Principal Engineer at eBay, who has been working on Hadoop eco systems for the last four years. Mayank will also be joined by Julien Le Dem, Engineer Data Systems at Twitter, who will discuss "Parquet: Open Columnar Storage for Hadoop" and Adam Kawa, Data Engineer, Analytics & Data Infrastructure at Spotify who will share the mistakes the company made with Hadoop, lessons learned and what the final successful solutions were.
"Understanding how to collect and successfully use data is the key to modern business success," said Richard Angus, International Events Director at Innovation Enterprise. "The Hadoop Innovation Summit is a great opportunity to dive into technical case studies and learn best practices from leading experts in the field today."
For a complete list of speakers, agenda and registration details for the Hadoop Innovation Summit visit: http://theinnovationenterprise.com/summits/hadoop-innovation-summit-san-diego.
About *IE.: Innovation Enterprise Ltd, a CFO Publishing company is an independent business-to-business multi-channel media brand focused on the information needs of Senior Finance, Operations, Planning, Strategy, Decision Support & Advanced Analytics executives. Products include IE.Summits, IE.Finance, IE.Analytics, IE.Operations, IE.Strategy, IE.Membership and IE.Insights.
Whether it's delivered online, or in person, everything IE produces reflects the company's unshakeable belief in the power of information to spur innovation.