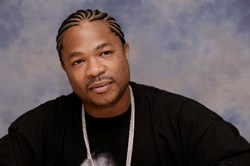 GJ Reynolds, CEO of Simply G, said "Xzibit has what it takes to be a successful entrepreneur. "He has the drive and the resources to be successful."
Pittsburgh, PA (PRWEB) January 15, 2014
Neil Haley, The Total Tutor host of the Total Education Celebrity Show, interviewed Xzibit to find out about his partnership with Bonita Platinum Tequila and his latest projects.
Xzibit, a rap artist who has millions of fans across the world and is well known for his roles in the blockbuster movies XXX 2 and The X Files: I Want to Believe, wanted to be a partner because Bonita he enjoyed the taste so much.
"I wanted ownership not just to endorse something," Xzibit said. "I really believe in it."
Xzibit calls himself "a self made man from poverty." The platinum recording artist of "X to the Z" said "I am the first millionaire in my family," Xzibit said. "I did not go to college. I want too support myself legally, and take advantage of the opportunities and organize and benefit from those choices."
"Xzibit is very excited to be part of Bonita, as he thinks it is the best tequila in the world," Haley said.
In the interview, Xzibit also discussed how he met his partner Chris, how Chris approached him about Bonita, and how he wants to promote Bonita. He noted that he wanted to roll it to his audience first, then try other strategies with his team to promote to the masses.
Another topic he touched upon was the importance of his events and its packaging. Xzibit believes his packaging is unique and his events help create a buzz to promote the brand.
Other topics Xzibit talked about in the interview include his distribution and promotional efforts, the challenges of being an entrepreneur, his music and his charitable work.
GJ Reynolds, CEO of Simply G, said "Xzibit has what it takes to be a successful entrepreneur. "He has the drive and the resources to be successful."
You can find out more information on Xzibit by clicking here. You can listen to the radio interview now by clicking listen here.