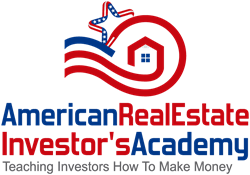 Pittsburgh, PA (PRWEB) January 20, 2014
The main topic of the January 21st meeting of the Pittsburgh Real Estate Investors Association will be the effects of the Dodd-Frank Law on real estate investors. The American Real Estate Investors Academy will co-sponsor this event.
All Western PA real estate investors are encouraged to attend. The event will be held at the Double Tree Hotel in Greentree, PA. The address of this hotel is 500 Mansfield Rd, Pittsburgh, PA 15205. As part of the club standard operating procedure first time guests are welcome to attend for free. The meeting starts with an "early-bird" educational presentation at 6:30 PM. The main meeting starts at precisely 7:00 PM.
The Dodd-Frank law went into effect in early January of 2014 and it will change the landscape of real estate investing. Any real estate investor or home seller who is interested in using owner financing as part of their home selling strategy needs to be aware of these legal changes. Some of the techniques that home sellers have relied upon in these difficult economic times are now illegal or require extra steps.
The second part of the January meeting will be devoted to the new discount program which is only available to members of the Pittsburgh Real Estate Investors Association. Discounts are available for product purchases at national retailers like Home Depot, Lowes, Office Max, Sears Commercial, Sherwin Williams, and other real estate related products like OdorXit, Rent Fast, and EZ Landlord Forms. According to Club President Josh Caldwell of Caldwell Holdings, "The discounts alone pay for the membership. If you own your own house then the discounts will save you more money than the cost of the membership." An annual membership in the Pittsburgh real estate investors club is only $109 for an individual and $139 for a couple. Business and vendors can join for as little as $250 per year. Membership information is available by following this link. Membership in the American Real Estate Investors Academy is free. The academy is a web based education platform which supports a number of local real estate investor clubs across America. Individuals who are not part of a real estate club as well as investors who are members of unaligned clubs are encouraged to join for supplemental real estate investor education.
Look for future announcement about club events in the Pittsburgh area. Self-Storage expert Scott Meyers will be the keynote speaker for the February 18th meeting. Scott is America's leading expert and educator on investing in self-storage facilities. Scott will be talking about his home study course titled "Start and Succeed in the Self-Storage Business." Also on the docket is real estate legend Ron LeGrand. Ron will be in Pittsburgh on June 14th to teach investors how to buy property with no money down.
Everyone is encouraged to sign in to the club's newsletter to keep abreast of future events from the Pittsburgh based real estate investors club. Investors who live beyond driving radius of the Pittsburgh club are encouraged to sign in to the newsletter for the American Real Estate Investors Academy. Real estate investor success is a formula made up for education and effort. These real estate clubs can help you find the education part.