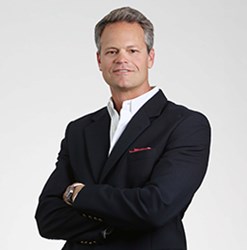 Serving the people of West Palm Beach.
West Palm Beach, FL (PRWEB) January 11, 2014
West Palm Beach Chiropractor Mark Ashley has recently announced the release of a new chiropractic website. This website is designed to help spread education about chiropractic services.
The majority of chiropractors today employ the use of websites. The internet and websites provide a low cost way to reach thousands of people that are looking for information. Many chiropractors feel that education helps patients make better decisions about where to go for help.
When contacted at his office West Palm Beach Chiropractor Mark Ashley said, "I have been a chiropractor for a number of years, and during that time chiropractic awareness has improved quite a bit. While we are going in the right direction much more needs to be done."
Doctor Ashley also said, "Today about 8% of the US population is participating in chiropractic care. We know that nearly 100% of the population would benefit from care, but very few of us grow up learning about its benefits. We instead grow up watching commercial after commercial talking about how the next new drug can fix all of our problems. It's clear that medication is not the fix for most of the long term problems we deal with, but most patients don't know where else to turn."
Finally Doctor Ashley added, "We hope at Vital Health Chiropractic Center that our new website will be a way for thousands of patients in our area to get some of the information they need. Chiropractic care can be helpful for so many common conditions, but until people realize we are here to help those conditions they will continue to follow the more common path."
Doctor Ashley and his team at Vital Health Chiropractic Center are available to answer any questions that you might have. For more information about the services they provide you can visit their website at: http://www.westpalmbeachchiropractor.co.