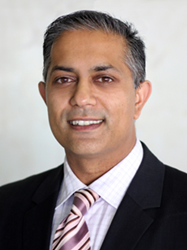 I believe one of the most important means of carpal tunnel prevention is minimizing the stress placed upon the hand and wrist.
Beverly Hills, CA (PRWEB) January 22, 2014
In a recently published blog on HandSurgeonMD.com, the team at Hand Surgery Center of Excellence details some of the best tips for relieving carpal tunnel pain. Carpal tunnel syndrome is a condition in which the median nerve located in the wrist becomes irritated. This nerve runs through what's called the carpal tunnel and is responsible for giving sensation to the thumb, middle, index, and ring fingers. When swelling causes the carpal tunnel to compress the median nerve, painful symptoms in the hand and wrist can result.
Carpal tunnel syndrome can normally lead to a painful burning sensation in the fingers and hands, as well as possible weakness, numbness, and loss of function in the hand. The nerve can become compressed because it has swollen, the tendons have inflamed, or both. Although there are many possible causes, it is much more likely in people who frequently stress their wrists and their fingers. Carpal tunnel syndrome can be common in office workers and those who use a keyboard for extended periods of time. There are ways to help avoid the onset of carpal tunnel, as well as ways to help alleviate the pain.
"I believe one of the most important means of carpal tunnel prevention is minimizing the stress placed upon the hand and wrist," says Dr. Patel. "This means giving your hands and wrists plenty of break periods in between heavy use in order to give them time to recover. Just taking simple breaks from typing can go a long way in alleviating the severity of carpal tunnel syndrome."
Orthopedic surgeon Rajan Patel, MD is one of the Medical Directors of the Hand Surgery Center of Excellence, a department of La Peer Health Systems in Los Angeles. At this cutting-edge outpatient surgery center, Dr. Patel and his world-renowned team of orthopedic surgeons specialize in innovative, state-of-the-art hand treatment and surgery.
"When all nonsurgical forms of treatment have been attempted unsuccessfully, we do specialize in a cutting-edge surgical procedure for patients suffering from carpal tunnel syndrome," says Dr. Patel. "Carpal tunnel release surgery is a minimally-invasive treatment meant to essentially give the median nerve more room and eliminate the compression. This procedure is by far the most effective form of carpal tunnel treatment."
The team of surgeons at Hand Surgery Center of Excellence is known for providing the highest quality hand care in Los Angeles. Their state-of-the-art outpatient facility and advanced approach to treatment has made Hand Surgery Center of Excellence one of the top hand surgery providers in the nation.
Rajan Patel, MD is board certified in both orthopedic surgery and sports medicine, along with completing a fellowship in adult reconstruction. He is a member of the American Academy of Orthopedic Surgeons, American Association of Hip and Knee Surgeons, and Arthroscopic Association of North America. He is also Qualified Medical Examiner (Q.M.E) for the State of California Industrial Medical Council.
La Peer Health Systems is an outpatient surgery center in Beverly Hills, founded by doctors and focused on providing excellent patient care alongside the most cutting-edge medical treatments available. With 50 world-renowned physicians in 14 specialties, comprehensive medical treatment is offered that takes patients from consultation to diagnosis, treatment, surgery, and ultimately aftercare. The 14 medical departments include orthopedics & sports medicine, gastroenterology, head & neck surgery, colorectal & general surgery, podiatry, ophthalmology, pain management, plastics & reconstructive surgery, gynecology, spine surgery, interventional cardiology, bariatric surgery, thoracic surgery, and anesthesiology. Unlike large hospitals, La Peer's unique structure offers extremely personal care in a safe and controlled environment.
To learn more about La Peer Health Systems, visit http://www.lapeerhealth.com