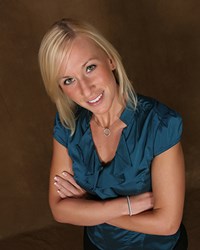 Chiropractic can can help to improve athletic performance.
Oklahoma City, OK (PRWEB) January 13, 2014
Oklahoma City Chiropractor Allison Lees has recently announced that she provides sports injury treatment as well as preventative care.
Studies have shown that close to 500,000 doctor visits and 30,000 hospitalizations happen from sports injuries each year. Many chiropractors have training in the area of sports injury care, and this provides patients with a new option for treatment.
When contacted Oklahoma City Chiropractor Allison Lees said, "Having been an athlete for a number of years, I'm very aware of the impact of training on the body. Most athletes do not get the attention they need to really perform at their peak level. Small misalignments in joints or the spine can lead to unnecessary problems down the road."
Doctor Allison went on to say, "Unfortunately most athletes never experience the benefits of the care we can provide as chiropractors. They don't realize that chiropractic care can improve their performance and that many top athletes around the world make chiropractic care a core part of their training problem."
Finally Doctor Allison added, "At Performance Life Chiropractic & Wellness we work each week to educate the public on how we can improve their health. We encourage athletes to take the time to talk to us about how we can help them."
Doctor Allison and her team at Performance Life Chiropractic & Wellness are available to answer questions for perspective patients. For more information about the services they provide you can visit their website at http://www.performancelife.org.