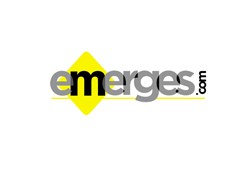 eMerges.com will continue to accept BitCoin for registered voter lists"
Annapolis, MD (PRWEB) January 14, 2014
eMerges.com is now accepting BitCoins for the purchase of its registered voter lists.
BitCoin was created about five years ago. It is considered to be both a digital currency as well as disruptive technology. Few experts seem to agree on just what BitCoin actually is. That uncertainty hasn't stopped people from using BitCoin to finance campaigns.
What does the government think of BitCoin? State campaign ethics officials have been largely silent on the legality of using BitCoin. The Federal Election Commission concluded its consideration of BitCoin usage without issuing an opinion.
eMerges has been harvesting and providing registered voter lists to campaigns for over a decade. eMerges President Shawn Harmon said "The FEC did not restrict campaigns from using BitCoin to buy registered voter lists. eMerges.com will continue to accept BitCoin from any political campaign."
eMerges decision was not out of the mainstream. Patrick Byrne, the President of OverStock.com, directed his firm to start accepting BitCoins as well. Overstock is a 1.3 billion dollar online retailer. BitCoin can now be used to purchase registered voter lists, Telsa's, Laptops, websites and even tacos.
eMerges is non-partisan. eMerges is the first voter list vendor to accept BitCoin. The initial inquiry for buying voter lists with BitCoin came from a Libertarian party candidate but eMerges expects that others will join in as their campaigns learn the benefits of BitCoin. Harmon believes that the "BitCoin, come hell or high water---in some shape or form---is not going away any time soon".
About eMerges.com
Incorporated in 2000, eMerges is a non-partisan leader in acquiring and providing precise registered voter lists and other public records to permitted or unrestricted users.
Media Contact: Anne Horrigan at (410) 353-6894 or Anne.Horrigan(at)eMerges.com, 1694 Anne Court, Suite. 5000, Annapolis, MD 21401-6512.