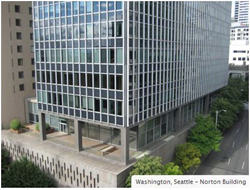 San Diego, CA (PRWEB) March 05, 2014
A recognized leader in the EDI (electronic data interchange) industry, Beacon EDI is proud to announce a new branch office in Seattle. Now, they bring their industry knowledge and experience to help companies in their supply-chain related roles for improved productivity and efficiency.
Beacon EDI, currently headquartered in San Diego, CA, is opening a Seattle area office to help local small to medium sized businesses with their EDI compliance. Their new office will be located at 801 Second Avenue, Suite 800, Seattle, Washington. The Norton Building is in the heart of Seattle's Central Business District accessible to the many diverse businesses.
Many companies are required to become EDI compliant by their retail customers in order to continue their relationship so all the processes are streamlined for the benefit of the customer and back office procedures. Beacon EDI is among the leading companies chosen by clients around the country based on their experience in EDI and supply-chain related roles as they help companies achieve improvements in productivity while reducing errors rates through EDI automation.
They provide EDI solutions to help prevent chargebacks and improve vendor scorecards, provide analytics and reporting, as well as consulting and personalized coaching to meet the individual needs of companies of all sizes.
About Beacon EDI, Inc
Beacon EDI was founded in 2012 by industry leaders with a true passion for EDI. Beacon is a privately held EDI (Electronic Data Interchange) Business-To-Business Solutions company with headquarters in San Diego, California. Beacon's target market ranges from the start-up small business with entrepreneurial spirit to a medium-size thriving organizations looking to expand their market share.