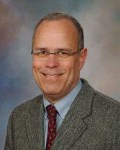 This clinical trial represents the first foray of ECOG-ACRIN into the use of an exciting new immune therapy,
Philadelphia, PA (PRWEB) January 09, 2014
The ECOG-ACRIN Cancer Research Group (ECOG-ACRIN) announced today that it has activated E1910, a randomized phase III clinical trial comparing overall survival after treatment with blinatumomab in combination with chemotherapy vs. chemotherapy alone in adults aged 35 to 70 years with newly diagnosed BCR-ABL–negative B-lineage acute lymphoblastic leukemia (ALL). The trial, which is being conducted by ECOG-ACRIN with support from the National Cancer Institute (NCI), has an accrual goal of 360 patients. Amgen, which manufactures blinatumomab, is also supporting E1910 under a Cooperative Research and Development Agreement with the NCI and a separate agreement with ECOG-ACRIN.
"This clinical trial represents the first foray of ECOG-ACRIN into the use of an exciting new immune therapy, which is a novel monoclonal antibody construct known as a bispecific T-cell engager—or simply BiTE—antibody," said study lead investigator Mark R. Litzow, MD, who is also Chair, ECOG-ACRIN Leukemia Committee, and Professor of Medicine, Division of Hematology, Mayo Clinic, Rochester, MN. "Furthermore, E1910 is a registration trial, which if successful, could lead to a new FDA approval for blinatumomab in adult BCR-ABL–negative B-lineage ALL."
Blinatumomab, which is designed to direct cytotoxic T cells to CD19-expressing cancer cells, has been investigated in patients with non-Hodgkin's lymphoma, indolent follicular lymphoma, mantle cell lymphoma, and relapsed diffuse large B-cell lymphoma, as well as in patients with relapsed and refractory ALL (see NCT00560794] and NCT01209286).
"A previous study has shown that treatment with blinatumomab has been effective in converting patients who presented with minimal residual disease (MRD) after initial treatment to MRD-negative status, which is associated with an acceptable toxicity profile," Litzow said. "These promising preliminary data suggest that blinatumomab has the potential to improve survival and quality of life in older adults with ALL."
At present, adults with ALL face a poorer prognosis than do their pediatric counterparts, and the outcome in patients with ALL worsens with increasing age. Up to 90% of children with ALL may be cured with combination chemotherapy. Although adults with ALL have a high probability of achieving complete remission with modern chemotherapy, most adults with ALL eventually relapse, with leukemia-free survival ranging between 30% and 40% at 3 to 7 years of follow-up.
The high relapse rate in adults with ALL suggests the presence of persistent residual disease after therapy, disease which averts recognition under the microscope. Consequently, patients with ALL who are in morphologic remission may still carry a substantial load of leukemic cells.
"Leukemic blasts, which remain after therapy, constitute the presence of MRD and are hypothesized to lead to relapse," said Elisabeth M. Paietta, PhD, Director, ECOG-ACRIN Leukemia Translational Studies Laboratory, and Professor of Medicine (Oncology), Albert Einstein College of Medicine, Bronx, NY. "MRD positivity in E1910 is defined as one or more leukemic lymphoblasts in 1000 normal white cells in the bone marrow, as detected by methodologies more sensitive than morphology."
In E1910, MRD will be determined by flow cytometry in the ECOG-ACRIN Leukemia Translational Research Laboratory using an assay standardized by the NCI MRD Working Group and agreed upon by all adult and pediatric cooperative groups.
Litzow explained that numerous factors are associated with poorer outcome in adults than children with ALL. "Older adults with ALL do not tolerate intensive courses of chemotherapy as well as children do, and thus pediatric protocols tend to contain much higher doses of selected drugs," he said. "In addition, adults have a higher incidence of poor prognostic molecular ALL subtypes."
Because of the inability of older adults with ALL to tolerate intensive chemotherapy, alternative therapies are needed to improve prognosis; the addition of monoclonal antibody therapy may be a potentially promising approach. In particular, it is hoped that the results of this research trial will show improved response rates in older patients with ALL, a group in whom there has been little progress in treatment up to now.
About the ECOG-ACRIN Cancer Research Group
The ECOG-ACRIN Cancer Research Group is a multidisciplinary, membership-based scientific organization that designs and conducts biomarker-driven cancer research involving adults who have or are at risk of developing cancer. The Group was formed in May 2012 by a merger that combined the complementary strengths of the Eastern Cooperative Oncology Group (ECOG) in cancer therapy and the American College of Radiology Imaging Network (ACRIN) in cancer imaging. ECOG and ACRIN were two highly respected National Cancer Institute (NCI)-sponsored cancer cooperative groups. ECOG-ACRIN comprises nearly 650 member institutions in the United States and around the world. Approximately 6000 physicians, translational scientists, and associated research professionals from the member institutions are involved in Group research, which is organized into three scientific programs: Cancer Control and Outcomes, Therapeutic Studies, and Biomarker Sciences. ECOG-ACRIN is supported primarily through NCI research grant funding, but also receives funding from private sector organizations through philanthropy and collaborations. It is headquartered in Philadelphia, PA, as is PrECOG, LLC, a not-for-profit company that partners with ECOG-ACRIN and industry to develop and conduct clinical trials in all areas of oncology. For more information, visit http://www.ecog-acrin.org or call 215.789.3631.