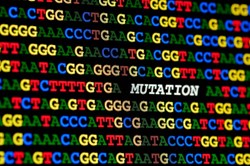 It could lead a patient to undergo prophylactic surgery, chemoprevention, intensive screening, or other morbidity-inducing action.
Washington, D.C. (PRWEB) January 13, 2014
The Food and Drug Administration's new approach to personalized medicine was sent in motion on November 22, 2013 with its warning letter to 23andme regarding the provision of personal genetic information to customers.
The FDA found that 23andme's offering to be a "device" that was "intended for use in the diagnosis of disease or other conditions or in the cure, mitigation, treatment, or prevention of disease" and that in certain circumstances "it could lead a patient to undergo prophylactic surgery, chemoprevention, intensive screening, or other morbidity-inducing action." Accordingly, the FDA found 23andme in violation of the Federal Food, Drug and Cosmetic Act by marketing its product without acquiring prior approval from the FDA.
Zecola explains that such an approach is misguided for several reasons:
1) The provision of personal genetic information is just that, an information service. The FTC, not the FDA, has jurisdiction over information services in determining whether they are fraudulent.
2) The action is paternalistic and impinges upon personal liberty. The personal genetics companies include disclaimers on their websites and materials saying that their customers should not take action on the personal genetic information but rather should consult with a certified healthcare practitioner before taking any action.
3) The FDA's action, in effect, protects the status quo and undermines the potential for innovation in personalized medicine.
4) The FDA hasn't explained how it could carry out— in a timely manner— the massive amount of tests that it says is required for the personal genetic firms to provide information to their customers. Its track record suggests that it would take years to analyze and rule upon the upwards of a million tests that are being run by personal genetic firms.
Zecola argues that rather than protecting the status quo from new technology, the Department of Health and Human Services and its subsidiary Food and Drug Administration should be reorganized to better focus on how technology can be used to improve health care.
In essence, the burden should be on the FDA to improve its efficiency to match the exponential growth of technology, rather than constraining the gains from technology to the processing capability of the FDA.
The article is available at http://www.TheFDAandYou.com.
For additional work by the author describing how government should better manage science and technology, see "The Major Forces Driving Humanity: Solutions for a Growing Divide" (2008). Also see "Obama Needs Better Tools to Drive Lasting Change" (December 24, 2008).