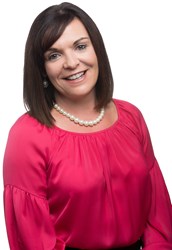 "Mary is joining us with a reignited passion for uniting her clients with truly custom-tailored housing solutions." Jack Jensky, Founding Partner
San Francisco, Calif. (PRWEB) January 10, 2014
A hospitality industry veteran of over 20 years, Younger has been the recipient of numerous sales awards, and has worked with a wide range of clients of all sizes, including Fortune 500 firms. She began her career in apartment management, before transitioning into corporate housing, where she worked for one of the largest global corporate housing firms.
At Synergy, Younger will be responsible for developing relationships with business based in Silicon Valley that have global housing needs.
"After immersing herself in Synergy's culture over the past few weeks, Mary is joining us with a reignited passion for uniting her clients with truly custom-tailored housing solutions. She already has that natural affinity for relationship building, so we expect her honesty and consultative nature will really allow her to thrive at Synergy. I'm counting on her to help lead our charge into the future in Northern California," said Jack Jensky, Synergy Corporate Housing Founding Partner.
"I've succeeded in this industry by understanding that business is earned through the trust I build with clients. It's not enough to have a good line of products and services. They depend on me to work alongside them and make sure what we craft for them complements their company's culture and lifestyle. I'm excited to work with Synergy, a company that has truly internalized that value, both in its words and actions," said Mary Younger, the newest Synergy Corporate Housing Director of Business Development.
A native of Ireland, Younger and her husband, who is from New Zealand, enjoy travelling to their home countries every year with their two children, Jack and Ethan.
In October, Synergy won three Supplier Excellence Awards at Cartus Global Network Conference, held in Dallas, Texas. Cartus is a provider of international employee relocation solutions. The annual awards recognize Cartus' suppliers who have consistently delivered exceptional service to its customers, and to those who invested in innovations that improved service. For the second year in a row, Synergy won in both categories.
In addition to access to onsite amenities available in each building, Synergy Corporate Housing offers guests an assortment of value-added services, including a premium mobile concierge, personal greeters, and VIP upgrades, such as grocery deliveries, housekeeping, and more. Additional information about services from Synergy Corporate Housing is available at http://www.synergyhousing.com/services.
Synergy Corporate Housing offers global corporate housing solutions to clients of all sizes, ranging from small business to Fortune 100 companies. The company has furnished housing in more than 30 countries on six continents, and can serve virtually every major market in the United States.
About Synergy Corporate Housing
Synergy Corporate Housing is an innovative, global corporate housing company that offers furnished accommodations for short-term or extended stays. Synergy is recognized as one of the best in the industry at delivering cutting-edge, customized solutions to their client partners in order to help them meet their key business objectives. Founded in 1999, the company is headquartered in San Ramon, California, and has offices in San Francisco, Silicon Valley, Los Angeles, San Diego, and Dublin, Ireland. To learn more, please visit http://www.synergyhousing.com.