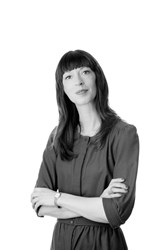 The interrelationship of a company's strategy, with its organizational structure and talent is the critical factor in its successIsabelle Van Cauwenberge, Axiom Consulting Partners
Chicago, IL and Brussels, Belgium (PRWEB) January 13, 2014
Axiom Consulting Partners' European operations were further strengthened with the appointment today of Isabelle Van Cauwenberge as a Principal based in the firm's Brussels office.
"Isabelle's skills, international experience and consultative style will serve our clients well as we help them align their strategy, organization and talent," said Marc Timmerman, who leads Axiom's European practice. "Her expertise in the disciplines of management consulting, HR and operations management and research will play a critical role in helping our clients address many of their most challenging issues."
Van Cauwenberge joins Axiom Consulting Partners from Hudson Belgium, where she worked with senior management at large and local government institutions and at major commercial enterprises. In addition to her experience as a consultant (also at KPMG Consultants Belgium) she has also served as a policy advisor for the Flemish Ministry, Department of Economic Support Policies, and was a researcher at the Ghent University Political and Social Sciences faculty.
"Solutions to today's business challenges are rarely solved by focusing on just one aspect of the organization. The interrelationship of a company's strategy, with its organizational structure and talent is the critical factor in its success," said Van Cauwenberge. "I share Axiom's commitment to helping its clients achieve the proper alignment so they can execute more effectively."
About Axiom Consulting Partners
Axiom Consulting Partners works side-by-side with leaders to deliver pragmatic solutions that drive results. Our services help clients clarify strategy, focus on the highest priority sources of value and align their capabilities, processes and people to deliver sustainable, profitable growth. We always look at a client's challenges through the lenses of business strategy, organization design and talent management – it's why they choose us over firms that operate in just one of these disciplines.
Learn more at http://www.axiomcp.com.