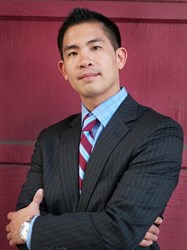 We create marketing campaigns focused on driving your ideal customers to the site.
Seattle, WA (PRWEB) January 10, 2014
Announcing the launch of Think Strategy, Inc., a digital marketing agency with offices in Seattle, WA and Jacksonville, FL. Established in January 2014, Think Strategy creates and executes marketing strategies to drive sales via the web. Think Strategy combines the latest in cutting-edge web technology with proven marketing strategies and techniques to generate significant sales results for their clients.
"We drive web sales using our proven Conversion Rhythm™ system," said Bernard Ablola, Think Strategy, Inc., CEO. "We start by optimizing your site to ensure that everything is geared toward increasing the likelihood that visitors turn into prospects. Next, we create marketing campaigns focused on driving your ideal customers to the site. Finally, we continuously analyze the results and tweak the campaigns and the website to ensure that your return on investment is maximized."
Think Strategy, is a full-service digital marketing agency offering services such as: search engine optimization (SEO), search engine marketing (SEM), lead generation, mobile management, social media, email marketing, web design/development, sales funnel management, and website analytics.
Think Strategy was founded by Bernard Ablola, CEO, Francis Ablola, Inbound Marketing Consultant, Thu Quach, Developer and Designer, and Ryan Chin, Account Strategist. Together, the team has been responsible for driving millions of dollars in sales for their clients over the past 10 years.
For more information on Think Strategy or to learn how they can help you increase your sales, visit http://www.thinkstrategy.com or contact Ryan Chin at (206) 228-7926.