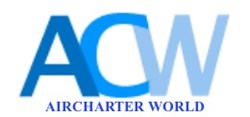 San Francisco, CA (PRWEB) January 10, 2014
AirCharter World is pleased to confirm that it transported the winning 2014 BCS champion team, Tallahassee-based Florida State University, including its university band and staff, both to and from the Rose Bowl in Pasadena, California, utilizing three Boeing air transports seating nearly 1,000 passengers.
AirCharter World is a full-service air transport brokerage since 1988 and based near San Francisco, which arranges and provides transport aircraft wet leases and charters on behalf of US and worldwide institutions, corporations, governments and airlines.
The company arranges and provides aircraft from highly proven carriers operating leading aircraft, such as World Airways MD11s, Atlas Air B747s and B767s, North American B767s, and National Air B757s.