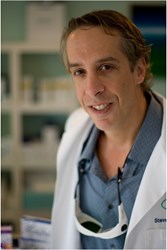 With 20 years of Botox experience, patients can feel comfortable that their cosmetic results will be optimized by Dr. Weiner.
Destin, FL (PRWEB) January 11, 2014
Botox is the most popular cosmetic procedure performed in the world. It was originally FDA approved in 1989 for treatment of strabismus (lazy eye) and soon thereafter, for spasticity (muscle spasms) of the face and neck. Botox was later approved for cosmetic use in 2002.
Dr. Weiner's medical training was at The Johns Hopkins Hospital for his Internship, Residency, and Fellowship in the Department of Head and Neck Surgery (ranked #1 for the past 15 years) which included Facial Plastic Surgery. He was a faculty member, Instructor, for 2 years at The Johns Hopkins Hospital (ranked #1 hospital, 22 of the last 23 years). His initial exposure to Botox was treating patients with vocal tremors called Spasmodic Dysphonia. It was a miraculous cure for a problem that had very little effective treatments. Other disorders treated were cerebral palsy, Parkinson's, and stroke patients with neck and facial spasm or ticks. Even TMJ disorders were improved by relaxing the muscles of the jaw leading to relief of some of the discomfort.
When the Carruthers (Jean and Alastair) were conducting their FDA trials for the cosmetic use of Botox, Dr. Weiner began using Botox (off label) for this purpose in select patients in 1997. His knowledge and experience in using Botox lead to his selection by Allergan as a Physician Trainer of Advanced Injection Techniques for Botox and Juvederm in 2008.
Dr. Weiner "laid down his scalpel" in 2005 and now concentrates solely on minimal and noninvasive cosmetic procedures at The Aesthetic Clinique in Santa Rosa Beach, between Destin and Panama City Beach, Florida. His practice includes a wide assortment of lasers as well, using his 25 years of experience with lasers. He is widely known for his dermal filler techniques using blunt tip microcannulas.
Dr. Weiner's blog: stevenfweinermd/wordpress.com
Dr. Weiner's website: http://www.theclinique.net
Dr. Weiner's YouTube: http://www.youtube.com/user/StevenFWeinerFacial