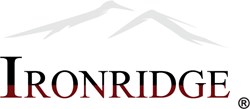 Ironridge Global successfully concludes financing of AVT
San Francisco, CA (PRWEB) January 10, 2014
Ironridge Global Partners, LLC, an institutional investor making direct equity investments in micro-cap public companies, successfully concluded a Liability for Equity (LIFE) transaction with automated retailing company AVT, Inc (Ticker: AVTC). The deal was entered into on July 2, 2013, when Ironridge Consumer Co., a division of Ironridge Global IV, Ltd. settled $1,024,405 in accounts payable of AVT in exchange for unregistered shares of common stock to accelerate revenue by significantly increasing the number of systems in the marketplace. Since that time, AVT stock had doubled in price to $5.00 per share on January 8, 2014, the date when the transaction concluded. Ironridge Global continues to be a common stockholder of the company.
"We are pleased that our LIFE program was utilized to accelerate the growth of AVT's business and assist in the launch of company-owned automated retailing systems. As a shareholder, Ironridge wishes continued success to AVT, their customers and shareholders," commented Brendan T. O'Neil, CFA, Managing Director or Ironridge Global Partners. "Ironridge created the LIFE program to assist and accelerate the growth of micro-cap and small-cap public companies and we are thankful to see AVT benefit from the program."
About AVT, Inc.
AVT is a technology company that generates revenues from several sectors, including custom vending design and manufacturing, industry leading automated micro-stores, company owned systems, management agreements, technology licensing, and recurring income from its patented wireless connectivity. For more information on AVT visit its website at
http://www.autoretail.com.
About Ironridge Global Partners
Ironridge Global Partners, LLC and its wholly-owned subsidiary Ironridge Global IV, Ltd. are institutional investors, making direct equity investments in micro-cap public companies. Their Liability for Equity (LIFE) program allows public companies to satisfy trade payables, debts and other liabilities in exchange for unregistered common stock utilizing a Section 3(a)(10) fairness hearing. Ironridge Global is the industry leader in this innovative financing structure, which substantially reduces the transactional costs and time necessary to complete a deal. The fund has entered into more than 50 equity financing transactions in the last three years, ranging from under half a million to over $15 million each. Ironridge seeks to be a long-term financial partner, assisting public companies in financing growth and expansion by supplying innovative funding solutions and flexible capital. For more information on Ironridge Global Partners, please visit http://www.ironridgeglobal.com.