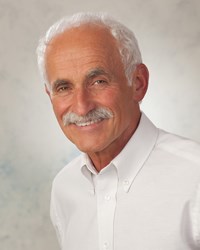 Hudson, NY (PRWEB) January 09, 2014
This New Year, Dr. Robert Danz is urging the public to resolve to take care of their gum disease by exploring laser gum surgery. This New Year, people will resolve to improve their health by dieting, drinking less alcohol or quitting smoking. Dr. Danz encourages improving health by treating gum disease with laser gum disease treatment in Hudson, NY. There are some very potentially serious consequences for individuals who continue to ignore their gum disease.
According to Dr. Danz, it is not just the issue of gum disease that is cause for concern, but it is also the complications that arise due to the presence of gum disease. These complications include serious and life-threatening issues, such as pancreatic cancer, heart disease, diabetes and low-birth weight babies. Previously, treatment options for gum disease were fairly invasive. The procedures involved either the cutting away of gum tissue and suturing it back together or the extraction of teeth and the use of dentures. Perhaps these invasive procedures are the reason that so many individuals have delayed seeking the new treatments that are now available, such as laser gum surgery.
One such treatment is a protocol known as Laser Assisted New Attachment Procedure, or LANAP. The procedure, which is offered by Dr. Danz, treats only the bacteria residing in the pockets of the gums while leaving the healthy tissue untouched. The procedure is considered to be significantly less invasive than other treatment options, with many patients reportedly experiencing less pain, discomfort, recession and sensitivity. Dr. Danz is trying to educate the public regarding gum disease treatment in Hudson, NY, in part to dispel some of the stigmas associated with the previous treatment options, as these stigmas do not apply to LANAP.
In an effort to raise awareness regarding laser gum surgery and the options for gum disease treatment in Hudson, NY, Dr. Danz is accepting new patients who may wish to learn more. Interested parties can call the office to schedule an appointment or can refer to the Doctor's website for more information.
About the Doctor
Robert E. Danz, DDS, is a general dentist offering personalized dental care for Hudson, NY gum disease patients. Not only does Dr. Danz run his own practice, he is involved in his community. Dr. Danz received his dental degree from the New York University College of Dentistry, after earning his bachelor's degree from Long Island University. He has also taken numerous postgraduate education courses, specifically focusing on cosmetic and restorative dentistry. Dr. Danz is part of one percent of dental professionals providing the LANAP FDA cleared laser procedure for gum disease treatment. To learn more about Robert E. Danz, DDS and his dental services visit their website at http://www.hudson-dental.com and call (518) 444-4215.