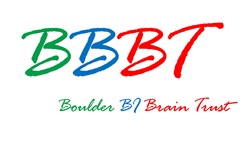 This is a unique opportunity for us to reach out to a dynamic group of business intelligence (BI) industry leaders and experts, exchange ideas, and gain useful feedback. - Scott Benzie, VP, Marketing and Sale
Boulder, Colorado (PRWEB) January 09, 2014
On January 10, 2014, Dundas will present an overview of the company and its current technologies. This includes a discussion of Dundas' marketing strategy, key messaging and differentiators, as well as goals for the coming year.
According to Scott Benzie, VP, Marketing and Sales for Dundas, "We're looking forward to presenting to the BBBT and sharing information about our organization and technologies. This is a unique opportunity for us to reach out to a dynamic group of business intelligence (BI) industry leaders and experts, exchange ideas, and gain useful feedback."
Mr. Benzie will present their web-based dashboard development platform, Dundas Dashboard, including the strengths of the platform, and the challenges that Dundas faces from both a technical and non-technical perspective. Finally, he will discuss their strategic roadmap and how they plan to address these challenges.
According to BBBT Founder, Claudia Imhoff, "We now live in a world dominated by rivers of data. We must have better ways to combine data sources and understand their impacts on our customers, products and employees. Visualization holds the key to that understanding. Dundas, will have a rapt audience of BBBT members when it presents its dashboard and visualization technology."
About BBBT
The Boulder Business Intelligence Brain Trust has served the BI industry since 2006. It is a consortium of over 115 industry analysts, experts, and practitioners from around the world. BBBT hosts BI industry vendors who provide extended, interactive briefings, streamed live as webinars exclusively to BBBT members. It's a reciprocal arrangement, the members receive the latest information on current and planned BI tools and technologies, and the vendors get valuable feedback on their offerings, marketing, and messaging.
About Dundas Data Visualization
Dundas Data Visualization is a world leader in data visualization and dashboard solutions. Our goal is to provide the best possible data visualization software and services to address the growing need for data-driven decisions in modern business. In addition to developing enterprise-level dashboard software, we offer a professional services group that provides comprehensive dashboard consulting, product enhancement and training. Find out more at http://www.dundas.com/.