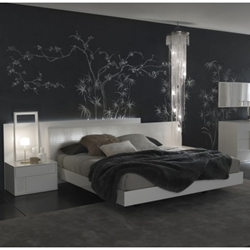 Modern Furniture Store in Los Angeles
Los Angeles, CA (PRWEB) March 06, 2014
DA Stores remains commited to partnering with those home furnishing companies that meet its high quality standards and attention to detail. European Modern Furniture, or ESF, consistently delivers to customers those very qualities. Since 1995, this home furnishings company has tailored its clientele to a diverse group of international customers, yet has remained true to keeping those offerings affordable. "This model exemplifies the DA Stores mission," said a company spokesperson.
DA Stores shares those same commitments and has built its company on those cornerstones. In business since 2006, its initial focus was to become the premiere home furnishings company Los Angeles residents were seeking, but rarely finding. The company quickly filled that gap and has since grown to a formidable player not only in the region, but across the country.
As part of its offerings, customers can find a number of ESF designs in the DA Stores digital catalog. Many customers are drawn to the ESF bedroom collections. Rarely can a look include traditional design styles, such as tufted headboards, with the modern look of functional though simple contemporary touches. It's exactly what ESF has accomplished, though.
Not only are there a number of bedroom collections – including the modern platform beds – available, but DA Stores is also offering many of its most popular dining sets, sectional sofas and accent pieces.
Consumers are invited to explore the ESF pages found on the DA Stores website and experience firsthand what many customers have already discovered: sophisticated furniture can be quality made and affordable.
About DA Stores
DA Stores is rooted in the heart of Los Angeles. Founded in 2006, it quickly became one of the most recognized brands on the west coast. Since then, the brand has expanded to the national level and now enjoys growing success on an international level as well. Its mission to ensure affordable pricing for high quality modern home furnishings remains as solid today as it did in 2006.