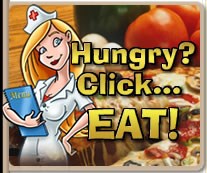 200,000 menus and growing daily.
Las Vegas, NV (PRWEB) January 12, 2014
Leading restaurant food ordering system, Dr. Eats.com, is open to everyone. Now with thousands of all new online restaurant menus, updated daily. This is an expansion on top of the previously available 20,000 actual menus to now over 200,000 restaurants they are servicing. They have provided this innovation to maximize profits among restaurants and to widen their market reach. They maintain a free database of menus offered by different local restaurants on all varieties and choices which are just a click away from home, the office, or school.
Benefits for Restaurants
Since the dawn of the internet age, rapid advances in online marketing and advertisement options have given businesses multiple new areas to consider spending money on. Dr. Eats offers restaurants the chance for free Marketing and Advertisement and to upload their menus in their platform for all internet users to see.
Restaurants with websites are able to expand their marketability beyond their own websites by joining Dr. Eats and those that have no websites can finally have an online presence. Restaurants now get the opportunity to benefit from a very low cost marketing plan and to widen their target market. Two of the marketing strategies Dr. Eats has implemented are creating mailing list campaigns to loyal customers and channeling towards social media outlets, like Facebook, Twitter, Limbiq, and LinkedIn.
The online ordering system lets restaurants dictate the menus items they would want to market. A staff from Dr. Eats, which is available 24/7, will enter the menu and restaurant information in their database for every customer to search within a certain location. In the long run, restaurants will get an added income with just a little patience and effort.
Benefits for Customers
People nowadays are driven by how fast time flies and convenience must be at the forefront of any innovative service. The ease with which a customer can reach out to their favorite restaurants is the biggest benefit they can get by using Dr.Eats. With the Dr. Eats geo-search, you don't need to ask if the "restaurants near me" or does this "restaurant delivery to me." For customers who would want to eat out, they can simply view the online menus in the extensive database beforehand and then decide where to go without leaving the comforts of their home. You can either look for restaurants that offer takeout menus and/or delivery.