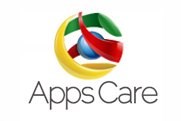 UK (PRWEB UK) 13 January 2014
London: Google Apps is a cloud-based productivity suite that helps you and your team connect and get work done from anywhere on any device. It's simple to setup, use and manage, allowing you to work smarter and focus on what really matters.
SECURITY
Google Apps includes dozens of critical security features specifically designed to keep your data safe, secure and in your control. Company data belongs to the company, and Apps tools enable you to control it, including who it is shared with and how it is shared. Google's data center network provides exceptional security and guarantees reliable access to your data, 24x7x365.25.

Work is always backed up
You own and control your data
Increased security and reliability
Strong encryption and authentication
Constantly improving security
"All in all, we've securely moved more than 20 million email messages to the cloud. Every city employee—from police, to education, public works, transportation and beyond—has a Google account and a boston.gov email address accessible from any device, anywhere. We are confident Google's secure, FISMA-compliant cloud environment ensures that city data is safe and private," said Bill Oates, Chief Information Officer for the City of Boston.
CONNECTED FROM ANYWHERE
With Google Apps, all work is automatically saved in the cloud. Employees have access to their email, calendar, documents, and sites and be able to work securely, no matter where you are in the world and what device is being used.
For business, this means every employee and every co-worker with can be productive from anywhere, using any device with an Internet connection.
Free your team from cubicles
On your Android
On your iPhone
On your Blackberry
On your Windows Phone
On any phone with a browser
No more of this…
"Our employees have been carrying business critical data around on mobile storage devices and hence data security was a business-wide concern for us. One of our user's PC broke down, which of course happens from time to time but because they were still saving data locally they lost everything!" - Ceallaigh Dee, ICT Manager at Family for Every Child
WORK BETTER TOGETHER
Google Apps helps businesses, schools, governments and nonprofits work faster and smarter by making it easy for everyone – employees, partners, vendors, anyone – to collaborate effortlessly across teams, companies and locations.
Google Apps lets you share and edit many types of files – docs, spreadsheets, presentations and more – in real time. Forget all the time-wasting email back and forth over multiple file versions; storing docs in the cloud means everyone automatically has the latest version of any file.
Work together in real time
Work together across distance
Work together across organisations
"You don't need to buy additional licences to work with others, or hope people outside your company have upgraded to the same software. If you have a Google account, you can collaborate," says Shan Sinha, Google Apps product manager in the company's official blog.
INVISIBLE IT THAT WORKS
Spend less time managing your IT infrastructure. Employees always have access to the latest software, including the newest features and security updates. There is no need to buy or maintain servers and everything can be managed from a single interface.
Google Apps is quick to set up, can grow with your business, and costs just £33 per user per year
Save time and money
No more patches
New features, as soon as they're ready
No hardware or client software
Count on our 24/7 customer support
Martin Russell, Head of IT Services at JUST EAT, recalls the continual problems, "Nearly every other day a server crashed, I would need to get up in the middle of the night to get it back up and running before the early-rising CEO started his day." The IT team previously supporting the Microsoft exchange solution is now able to focus their time on other areas, including educating and empowering users to help themselves by developing intuitive tools and methods of working - blurring the line between their social and corporate IT world. (read more)
About AppsCare
AppsCare®, Google Enterprise Premier Partner is a world leader in cloud services provisions, supporting over 2500 customers in 33 countries. AppsCare® comprise 10+ years experience deploying technical solutions for organisations of all sizes and geographies utilising their GStall delivery methodology and AppsCare® support programmes. Their engineers were some of the first to achieve both Google Apps Certified Deployment Specialist (GACDS) and Cisco IronPort Certified Security Specialist (CICSS) accreditations providing unrivalled expertise in their customer care teams.