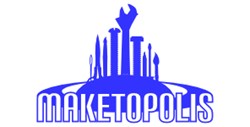 Tucson, AZ (PRWEB) January 14, 2014
Maketopolis is Tucson's first festival for makers, tinkerers, builders, engineers, hackers, crafters, hobbyists, and everyone curious about making cool stuff, hosted by Xerocraft and Maker House, and put on by volunteers who are motivated to create a showcase for Tucson's ingenuity.
Maketopolis is the maker community's chance to take the projects that have been worked on in garages or workshops and display them for all to enjoy. At this new Tucson festival, the focus is on wonder, fun and discovery.
Individual makers, on-profit organizations, clubs, and students who are not selling any items may reserve a display space of approximately 10x10 square feet at $15 per space.
Exhibitors wishing to sell any items at the event will need to rent a space at $100 per 10x10 space. These spaces will be very limited, as we are hoping to keep the focus on makers and their projects, rather than on selling wares.
Makers unable to pay the $15 space fee may qualify for limited need-based scholarships for a full fee waiver. Apply for a waiver here:
http://www.maketopolis.org/?page_id=380
Some already confirmed exhibitors include Pima County Public Library's Little Free Libraries, The Foundry's Gentleman Robot, Bit Buckets Robotics Team and the Tucson Steampunk Society.
Maketopolis is a non-profit event. All proceeds are used to cover the cost of the event with a bit leftover for next year. The event is free to all attendees, and open to all ages.
More information is available at http://www.maketopolis.org.
Sign up for a space here: http://www.eventbrite.com/e/maketopolis-an-art-crafts-and-technology-affair-exhibitors-registration-8557111551?aff=es2&rank=1&sid=04326a61788311e3adae12313913b211
Maketopolis
March 1, 2014
10:00 AM to 4:00 PM
Downtown Tucson
Maker House, 283 N Stone
Xerocraft, 101 West 6th Street
About Xerocraft: Xerocraft is a fully recognized, 501(c)3 nonprofit corporation where people can share knowledge, resources and create awesome things. Come and meet others makers: people who like to tinker, make, build, craft, destroy, repair, wonder, invent, reuse, fabricate, share, explore, create works of art and have fun.
http://www.xerocraft.org
About Maker House: Maker House is a new collaborative artisan, maker, education, tech, and gathering space in Downtown Tucson, with a full coffee bar, wine bar and beer garden. Maker House hosts everything from laser cutting workshops to dance and art classes.
http://www.makerhouse.org
About Maketopolis: Maketopolis is a day-long showcase of Tucson's creativity, innovation and resourcefulness. This family-friendly fair has something for everyone: stomp rockets, robots, steampunk, 3-D scanning and printing, woodworking, quad-copters, little free library boxes, electronics, welding, textile arts, LEDs, costuming, and polymer modeling.
http://www.maketopolis.org
CONTACT: Vanessa Ford, vanessa(at)makerhouse(dot)org