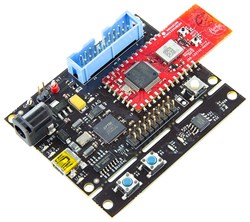 Broadcom is a great fit with Macnica's technical expertise in networking, video, and embedded applications.
San Diego, CA (PRWEB) January 14, 2014
Macnica Americas today announced that it has extended its distribution franchise for Broadcom® products to include all of North and South America. Previously, Macnica Americas distribution rights were limited to the Northern California marketplace.
"Macnica is pleased to be able to now support customers across the United States, Canada, and the rest of the Americas with Broadcom products," said John Burton, President of Macnica Americas, Inc. "Broadcom is a great fit with Macnica's technical expertise in networking, video, and embedded applications."
Macnica, Inc. already services a large Broadcom customer base in Japan through its TecStar division and has a dedicated Broadcom support staff of over 80 people. Macnica Americas is adding additional technical support resources across North America and at its headquarters in Solana Beach, CA to strengthen the company's ability to support Broadcom customers.
"Macnica's strong technical support model is ideal to assist our customer base in integrating more functionality into their products and achieve faster time-to-market," said Vince Brocato, Senior Director of Global Channel Strategy and Market Expansion at Broadcom. "We look forward to working with the Macnica team to form a highly focused, technical team to drive demand creation across the Americas."
The expanded Macnica relationship is part of Broadcom's mass market initiative offering tailored solutions for the channel. Broadcom's WICED™ and WICED Smart platforms provide original equipment manufacturers (OEMs) with innovative wireless connectivity solutions for the rapidly expanding Internet of Things (IoT) market. By providing access to the industry's leading Wi-Fi and Bluetooth Smart technology in a complete platform, Broadcom is enabling a broad range of new innovations in consumer devices, home automation, personal security and health and fitness.
Macnica Americas can supply customers throughout the region with Broadcom products immediately, including evaluation boards and development kits for WICED and WICED Smart applications. Information is available on the Macnica Americas web site at http://www.macnica-na.com/wiced.
About Macnica Americas
Macnica Americas is a fully franchised semiconductor distributor covering North America with expertise in design services, IP, applications support, and logistics. We are a division of Macnica Inc, a $2.4B global leader in semiconductor distribution and design services. The Macnica Americas IP portfolio includes solutions for high speed networking, broadcast video, DSP and embedded applications.
Find out more about Macnica Americas products and design services at http://www.macnica-na.com.
The Macnica Americas logo is a trademark of Macnica, Inc. Broadcom® is among the trademarks of Broadcom Corporation and/or its affiliates in the United States, certain other countries and/or the EU. Other trademarks are the property of their respective owners.