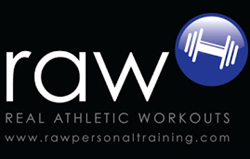 (PRWEB) January 11, 2014
Fitness expert Andre Benoit will be visiting Hong Kong for a training program with RAW Personal Training Hong Kong. The program aims at providing theoretical and practical knowledge about Hypertrophy to the attendees.
Regular physical exercise is a must to keep a healthy mind and body. More and more people today are becoming more conscious and aware of their health as keeping the body fit has been given great importance all over the world. Exercise is not only done to achieve a great physique but is known to help improve stamina, hence the best personal training is essential.
There are unlimited benefits of Hypertrophic exercise to both the mind and body. Aside from being able to handle the physical stresses of everyday life, exercise also helps you cope with emotional and mental problems. Certain hormones are released in the body during and after exercise that help promote healthy mental health. So just because you're flexing the muscles on your arms and legs, doesn't mean it ends there.
However, when you do Hypertrophic exercise, especially in a gym setting, there are several hazards to exercising without the best personal trainers in Hong Kong. If you engage in too much physical activity on your first time at the gym, you'll definitely end up hurting yourself. Plus, if you work out by yourself, you're more likely to give up easily after a few counts, which defeats the purpose of doing the exercise.
RAW, which stands for Real Athletic Workouts is one of the most renowned names in the fitness industry in Hong Kong. The 3,600 square foot modern studio has two complete floors of space to cater to the needs of its clients. Complete with changing rooms, showers, and sauna facilities, RAW is fully equipped with all the latest training tools and equipment to help you reach your goals.
If you plan on changing your life today, join the 4 Day Hypertrophy Academy by heading to Real Athletic Workouts. With competitive fees, complete training packages, top-notch trainer Andre Benoit, and modern facilities, RAW is the ONLY place to achieve the body you've always wanted.