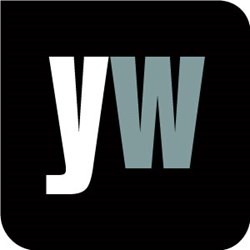 London, UK (PRWEB UK) 24 January 2014
A salt-making unit in the Tuticorin district in Chennai has been found to have salt packets with fake ISI marks, The Times of India reported January 8th. The article, "Salt packets with fake ISI mark seized," explained that the ISI mark is given to products that meet safety standards prescribed by the bureau, and so the 260 salt bags seized at Shanmugar Salterns Pvt Ltd in Ottapidaram Taluk of Tuticorin are likely unsafe. An official commented, 'The offence is punishable with imprisonment up to one year or a fine of up to 50,000 or both.'(http://articles.timesofindia.indiatimes.com/2014-01-08/chennai/45990560_1_fake-isi-mark-bis-org-in-tuticorin)
This inspired Yourwellness Magazine to take a closer look at the dangers of salt, and give readers ways to reduce salt in their diet. According to Yourwellness Magazine, 'Having too much sodium in your diet can lead to a whole host of health problems, and the main issue is that most of us don't know how much sodium we're getting. Although your body needs sodium to transmit nerve impulses, maintain fluid balance and help in the contraction and relaxation of muscles, you need less than 2,300 mg a day – which is about 1,100 less than the average diet contains.' (http://www.yourwellness.com/2013/11/salt-shakers-consume-less-sodium-diet/#sthash.GZDZ1TEu.dpuf)
Yourwellness Magazine outlined five ways to reduce salt:
1. Eat fresh. There are low levels of sodium in most fresh fruits and vegetables, as well as in fresh sources of meat.
2. Look on the label. With processed foods, pick the ones that say "low sodium" on the label.
3. Revamp recipes. Remove salt from recipes whenever possible.
4. Cut down on condiments. There's sodium in soy sauce, salad dressings, sauces, dips, ketchup, mustard and relish, so it's better to flavour food with delicious herbs, spices, zest from citrus fruit, and fruit juices.
5. Be suspicious of substitutes. Sea salt has the same sodium content as table salt.
To find out more, visit the gateway to living well at http://www.yourwellness.com.