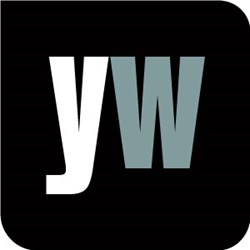 London, UK (PRWEB UK) 29 January 2014
A new mobile phone app to help young people quit smoking has been launched, ITV News reported January 10th. The article, "New app launched to help young people quit smoking," noted that 'The Distractor' app was created by the Action on Smoking and Health Wales' Youth Project, and works to provide a creative distraction to help young people manage their tobacco cravings. The app, which can be downloaded for free, gives users a theme or prompt to create an image and a three-minute countdown timer. The hope is that young people will be distracted long enough for their tobacco craving to pass. (http://www.itv.com/news/wales/update/2014-01-10/new-app-launched-to-help-young-people-quit-smoking/)
Following on from this, Yourwellness Magazine gave smokers ways to forget about their cravings. According to Yourwellness Magazine, 'Giving up cigarettes is hard; the understatement of the century? Possibly, as it's well documented that people have enormous difficulties when they're trying to kick the habit for good and live a smoke free life, either for the sake of their health or for the people around them. Even with these strong motivating factors, many people lapse when they're trying to give up – but why is that? Well, certainly one telling factor is craving. We all know about how extreme cravings can get for cigarettes, and it's these cravings that cause people to come back and smoke more.' (http://www.yourwellness.com/2013/11/six-ways-forget-tobacco-cravings/#sthash.Lzp7xaYh.dpuf)
Yourwellness Magazine detailed six ways to forget about cravings:
1. Delay. Smokers with cravings should make themselves wait 10 minutes before going for a cigarette, as they may soon become distracted during that period and forget about the craving.
2. Don't have 'just one'. This tactic simply does not work – one leads to another, and then another, and then another, and so on. It's a much better idea that to have a mindset of giving them up for good.
3. Think about triggers. Avoiding triggers can help to reduce smoking.
4. Exercise. Getting active can help reduce cravings.
5. Practice ways of relaxing. Stress is a big trigger for smokers, so try deep breathing exercises, yoga and meditation.
6. Enlist the help of family and friends. They can help talk things through or provide a distraction.
To find out more, visit the gateway to living well at http://www.yourwellness.com.