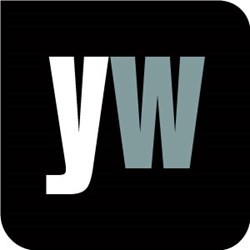 London, UK (PRWEB UK) 7 February 2014
An asthma sufferer who has defied the odds and competed in triathlons wants to raise awareness about asthma and exercise with his new company, the Ashbourne News Telegraph reported January 9th. According to the article, "How an asthma sufferer has become a triathlete," Gavin Dolman, 32, believes his asthma was mismanaged until he sought specialist help at age 19. Now he is a respiratory specialist who raises awareness of the condition by going round schools and universities, and through new company Respiratory Awareness UK Ltd. Dolman commented, 'Following the success of the Olympics more and more people want to take up sports but struggle to because of asthma or any other respiratory condition. My job is to help them achieve this desire.' (http://www.ashbournenewstelegraph.co.uk/News/How-an-asthma-sufferer-has-become-a-triathlete-20140109132234.htm#ixzz2pzEykX8x)
Following on from this, Yourwellness Magazine explored why asthmatics are afraid to exercise. Yourwellness Magazine noted, 'You might be concerned that physical activity will trigger your [asthma] symptoms, but actually exercise can have the opposite effect…In fact, exercise can help you to improve your lung capacity, which will help you to manage your asthma better. Exercise also gives you more stamina for everyday activities, such as cleaning and shopping. Plus, once you realise you can workout and still feel great, you'll worry less about your asthma, and have the confidence you need to manage your condition.' (http://www.yourwellness.com/2013/11/fitness-fears-asthma-sufferers-afraid-exercise/#sthash.p4f6JC56.dpuf)
Yourwellness Magazine also outlined safety tips for asthmatic exercisers:
1. Before exercising, see a GP or nurse. If exercise still triggers asthma, see a GP or nurse again.
2. Make sure exercise partners know what to do if an asthma attack occurs.
3. Always carry a (blue) reliever inhaler.
4. If asthma symptoms occur during exercise, stop, puff on the reliever inhaler and wait five minutes for the symptoms to disappear before starting again.
5. Don't exercise outside when it's chilly if cold weather exacerbates the asthma.
6. Don't exercise outside the when the pollen count is very high if pollen is a trigger.
To find out more, visit the gateway to living well at http://www.yourwellness.com.