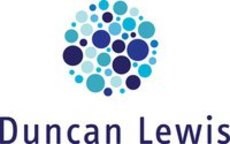 The housing and family teams deal with many vulnerable families who suffer homelessness and poverty and a resource such as SWAT is invaluable
London, United Kingdom (PRWEB UK) 10 January 2014
Solicitors and staff in the Legal 500 recommended Duncan Lewis London offices conducted a charitable dry food collection and are to take part in a food run on the 12th of January 2014 in order to raise donations for the Southall based charity S.W.A.T.
S.W.A.T (Sikh Welfare Awareness Team) is a multi-cultural progressive charity who are focussed on tackling social issues such as substance awareness, crime diversion and providing prevention, protection and resources to aid the homeless.
As part of their work in helping the homeless, S.W.A.T operate a weekly Sunday evening visit into Central London where they distribute food donations to homeless members of the public.
The teams at Duncan Lewis' Harrow, Dalston, Shepherds Bush, Lewisham and Tooting offices brought in donations of dry foods such as crisps, biscuits, cereal bars to show their awareness of homelessness issues in the UK and to pledge their support to S.W.A.T who aim to work towards alleviating this serious issue by taking part in a food run on the 12th January 2014.
The food run was organised by Duncan Lewis Family Solicitor Jaswinder Kalsi. She added;
"I have links with SWAT who have over the years been an invaluable resource for the homeless in and around Southall and conduct a weekly food drive into London where both hot and dry food is distributed.
I will be engaged with others on Sunday cooking up to 200 warm food wraps for SWAT. The provision of free food for all (homeless or not also known as "langar" -free kitchen) is a fundamental part of my beliefs and something I am passionate about . The response from all at Duncan Lewis has been amazing and some staff will hopefully be joining in the distribution in Central London.
The housing and family teams deal with many vulnerable families who suffer homelessness and poverty and a resource such as SWAT is invaluable."
About Duncan Lewis
Duncan Lewis, established in 1998, is the largest civil legal aid practice in the UK and one of the country's fastest growing firms of solicitors, serving both corporate entities and private individuals from offices across London and throughout the UK. A recommended leading law firm by Law Society Lexcel, Legal 500; Duncan Lewis employs over 500 members of staff and was the first law firm to achieve the Investors in People Gold Quality Standard Mark in 2009. Representing over 25,000 clients per year, the company has an excellent reputation in the Administrative Court, High Court and Court of Appeal in the Immigration, Public law and Family/Child Care jurisdictions.
Established areas of law are: business immigration, child care, civil liberties, clinical negligence, community care, crime and fraud, dispute resolution, debt and insolvency, employment, family and divorce, housing, asylum and immigration, litigation, mental health, personal injury, prison law, professional negligence, public law and administrative law, regulatory matters and welfare benefits.