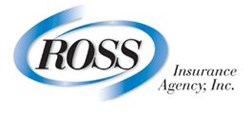 The average amount of money that buyers will spend on diamonds, gold, and silver on Valentine's Day is at least $4.4 billion.
Holyoke, MA (PRWEB) February 03, 2014
Ross Insurance, a Massachusetts-based independent insurance agency, encourages local love birds to protect their Valentine's Day valuables this month. Aside from diamonds and engagement rings, individuals may receive extra special gifts, such as watches and pearls.
The average amount of money that buyers will spend on diamonds, gold, and silver on Valentine's Day is at least $4.4 billion, according to the National Retail Federation (NRF). The number of people who expect or plan to propose? Six million, according to NRF. With all these diamonds being bought and sold, it is essential to protect them. This is where Ross Insurance steps in to help.
The agency strongly encourages Massachusetts homeowners to add a jewelry schedule to their existing home insurance coverage. Scheduling your jewelry offers additional coverage for expensive items whose value is exceeds the amount covered in a standard policy. It can provide coverage in the event that the item is misplaced, stolen, or damaged.
Aside from having the right protection in place, individuals should understand how to take proper care of their gift. Here are just a few key pieces of advice from the agents at Ross Insurance:

Save the receipt of the item.
Take a picture of the item to prove its good condition.
Store the item in a safe place to ensure quality over time (safe-deposit box, satin box, etc.).
Take the item to be regularly inspected for damages.
Clean the item often, using the proper chemicals and care technique.
Taking good care of jewelry will ensure that the individual can enjoy it far longer than just Valentine's Day. To learn more about the jewelry insurance solutions that Ross Insurance can offer, contact the agency by calling 888-707-9530.
About Ross Insurance Agency:
Proudly located in Holyoke, Massachusetts, Ross Insurance Agency is dedicated to serving the insurance needs of local individuals, families and businesses. Since 1925, Ross has been committed to fostering a positive reputation for their agency; striving to emerge as a leading coverage provider, above all other Massachusetts insurance companies. Ross specializes in providing superior Auto, Home, Business, Group and Massachusetts life insurance to residents across the state; in addition to various specialty insurance solutions.