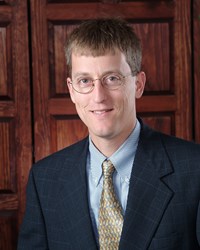 Affordable Legal Representation by an Experienced Attorney Who Listens and Cares
Nashua, NH (PRWEB) January 14, 2014
The Law Office of Christopher W. Kelley is pleased to announce the launch of their newly designed website. A top bankruptcy law firm in Nashua New Hampshire, Attorney Christopher W. Kelley has over 18 years of bankruptcy experience and is dedicated to helping people. The new website was designed to help clients find answers to the most frequently asked bankruptcy questions.
The new bankruptcy site is http://www.bankruptcylawyernh.com and offers information for people who are contemplating filing for bankruptcy how to file for chapter 7 bankruptcy, chapter 11, chapter 13, stopping foreclosures & collections calls and much more.
The new website would not be complete without the addition of social media! Attorney Kelley has also launched a new Facebook page, Twitter, Google +, Blog and a mobile version of his site for people on the go.
About The Firm
Attorney Kelley is a lawyer who takes the time to listen to his clients so that he may provide the service and results each client needs and deserves. Attorney Kelley's practice is focused on assisting clients through the bankruptcy process.
Attorney Kelley can assist you to find the best solution for your specific financial problems. There may be options you are not aware of or questions you have about the bankruptcy process. Bankruptcy can give you instant relief from the harassment calls, fear, and anxiety that may have taken over your life. We know how to prevent you from losing your house or car and how to stop harassing collection calls. We are totally dedicated to helping people get a fresh financial start and we can help you. We will give you honest answers about how bankruptcy may help you and what other options you may have to deal with your financial troubles.
Attorney Kelley will listen to your situation and treat you with the respect and dignity you deserve during what may be the most difficult time in your life. When you need options and honest advice because you know you can no longer handle your debt problems on your own, Attorney Kelley can provide the guidance and representation you need to get back on stable financial ground.
Credentials
Attorney Kelley has been licensed to practice law in New Hampshire since 1995. He is also admitted to practice before the U.S. District Court of New Hampshire, and is a member of the National Association of Consumer Bankruptcy Attorneys.
Any person seeking information on bankruptcy is urged to call and speak directly with Attorney Kelley. The Law Office of Christopher W. Kelley offers free consultations.
The Law Offices of Christopher W. Kelley is located at 491 Amherst Street, Suite 22
Nashua, New Hampshire 03063.
"Affordable Legal Representation by an Experienced Attorney Who Listens and Cares"
For more information, email Chris Kelley at kelleylawoffices(at)aol(dot)com, call (603) 637-1453 or visit their Find Bankruptcy Attorney page.
Website Designed By - http://www.legalwebsitesllc.com