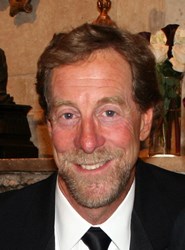 (PRWEB) January 12, 2014
eBottles.com, a leading online supplier of glass and plastic bottles and jars, announced today it is stocking large quantities of opaque pharmaceutical grade round jars with child resistant bottles which comply with packaging regulations for Retail Marijuana Dispensaries. Colorado's Amendment 64 and State Administrative Procedure Act were enacted pre-2014 and require all Marijuana jars or bottles to have child resistant packaging.
A recent article in The Denver Post titled, "Pot Shops Struggle to Find Child Resistant Bags," reported that owners of recreational marijuana businesses in Colorado are having a hard time finding vendors that make child-resistant packaging. This has resulted in many shops using subpar packaging, made with inferior materials.
eBottles.com offers pharmaceutical grade child resistant packaging for marijuana with all components made in the USA from FDA-approved materials and all closures having drug master files with the Consumer Products Safety Commission.
eBottles.com offers dispensary operators premium quality jars and child resistant closures in stock and ready to ship the same day with orders placed by 12pm EST.
For more information on eBottles.com call the company at (800) 215-0039, or visit the website at: http://www.ebottles.com.
About eBottles.com:
eBottles.com is a major online distributor of glass and plastic bottles and jars.
For more information on eBottles.com, please contact the Customer Relations Department at (800)-215-0023 or go online at http://www.ebottles.com
SOURCE eBottles.com