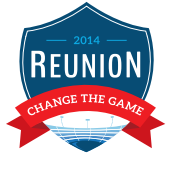 Chicago, IL (PRWEB) January 10, 2014
Hireology, the leading hiring platform for distributed enterprises, announced today that the company will be in attendance at the 2014 Re-Bath® Reunion in Glendale, Arizona.
According to Re-Bath®, the show will attract "corporate leaders and representatives, franchisees, their employees, [as well as] our most valuable vendors [who] come together to network and build relationships while enjoying a program focused on best practices, business development, franchise regulations and industry trends."
Hireology announced their partnership with Re-Bath® in November when they became a preferred vendor for the franchise system. Hireology's award-winning system assists Re-Bath® franchisees in the selection and hiring process allowing them to hire the most qualified employees by providing users access to a resume repository, custom interview guides and verification services, including background checks.
The 2014 Re-Bath® Reunion is taking place at the Renaissance Phoenix Glendale Hotel & Spa on January 12-14, 2014. Hireology will be giving customized Re-Bath® hiring demonstrations at their booth located at #29 in the conference center.
About Hireology
Hireology's award-winning Selection Management System helps companies organize their hiring process and leverage data to make better hiring decisions. Franchise systems, banks and financial institutions, healthcare systems, dealer networks, and other multi-site operators use Hireology's web-based Selection Manager™ to deliver consistent and repeatable hiring decisions in the field - leading to better hiring decisions, lower turnover, and increased profitability per location. For more information, please visit http://www.Hireology.com/.